Home Buying Advice for Seniors in St. George
Posted by Erika Rogers on Thursday, September 17, 2020 at 9:57 PM
By Erika Rogers / September 17, 2020
Comment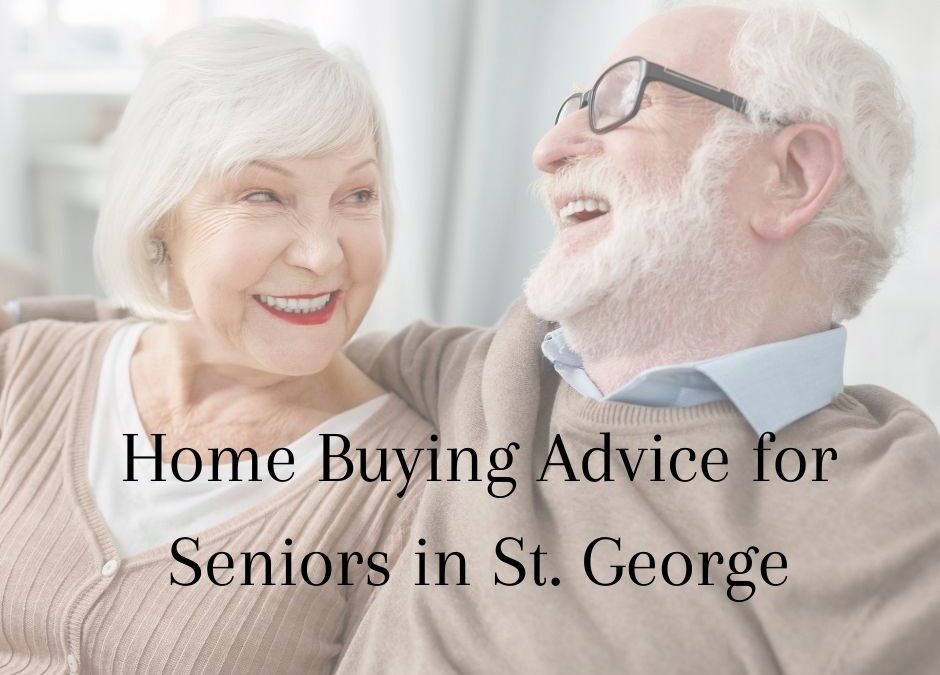 As much as we don't like it or as little as we feel it, we are all aging. And, we want to make the most of our time here with convenient devices and tips that help us live a more productive and vibrant life. Getting older and becoming a senior citizen is nothing to shy away from. We must accept the reality and prepare for it, knowing that our preparation will make all the difference in the world.
We help a lot of seniors and those entering into their 50s and 60s buy a home, many of which are buying their first home, and that's okay. Even if your downsizing or looking into a retirement community, there are some things to keep in mind when buying any type of home.
Where senior people live matters. We have several options when it comes to a place to enjoy our retirement in such as being close to family members, friends, or in a community with activities and vibrant social life.
Here are some things to keep in mind when looking for the right home to enjoy your golden years. Real Estate and Home Buying Advice for Seniors
The size of the home.
Many seniors and those experiencing some empty nest syndrome may consider downsizing. If you are limited in movements, a single-story ranch or rambler home might be ideal. However, don't forget to consider steps to and from the house. If there are too many steps, it could mean more of a hazard of falling, especially when caring in groceries or other items that make visibility slightly impaired.
Close proximity.
When choosing the right home you want to be close to the things that mean the most to you. This could mean your neighborhood clinic and favorite doctor, the local coffee shop, the library, a trendy bookstore, or just close proximity to friends and relatives. You want to make it easy to spend as much time with the people that you care about so choosing a home that is close by makes a world of difference.
Social activities.
Many people have such apprehension when moving into a retirement community or independent living facility but think of it as the college dorm for senior citizens. This is a time where you don't have to worry about lawn maintenance, repairs or replacements to exterior items, or just an easier lifestyle all around. You might be paying a little bit more and homeowners association fees or community fees, but so many things are taken care of. Finding a retirement facility that offers golf, water aerobics, a swimming pool, tennis courts, social events, parties, restaurants, and more might be ideal for living the ultimate golden years' lifestyle.
Read Related: How to Tell if a Home Will Need Extensive Repairs
Don't do it alone.
You may have a partner, but you may not and you'll need to find a way to bring someone alongside of you to help in the process. Perhaps it's an adult son or daughter, friend, previous coworker, or distant relative. Get advice, suggestions, and help from those around you that are willing and able. This will make a much smoother transition and make you feel at ease about the process.
We'd love to help you find the right home for you. Whether it's looking for a home with a ramp into the property and lower counters, a community with a vibrant social calendar, or just someplace close to your kids and grandkids, we can help put together a list of properties that might meet your search criteria and price.