Home Disaster Prevention Tips and Advice
Posted by Erika Rogers on Tuesday, March 15, 2016 at 9:57 AM
By Erika Rogers / March 15, 2016
Comment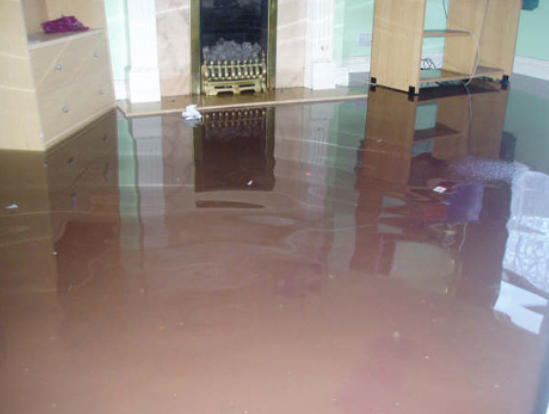 Home disaster prevention tips are extremely useful to help anyone who is thinking about doing home upgrades or basic home maintenance. When it comes to home upgrades or home maintenance, we tend to get so caught up in the project itself that we forget about the safety of the project. Therefore, I have some home disaster prevention tips that will help you stay safe and save money when it comes time for your home upgrades or home maintenance. Just remember, safety first is the best home disaster prevention.
Tips and Advice for Home Disaster Prevention
Main Water Shutoff – It is very important that everyone in your home know where the main water shutoff valve is located. In emergency cases, water from a broken pipe can empty hundreds of gallons of water into your home in just a few short minutes and soak everything. You can help limit the water damage by knowing how to shut off the water at the main shutoff valve in advance. Water can damage flooring, drywall, cabinets, furniture and more. Indoor floods are also the most common household homeowner's insurance claim filed. This is a very useful home disaster prevention tip when shared with everyone in the home.
Digging in Your Yard – Now that spring time is upon us, many of us will be anxious to get out and start planting new flowers, bushes, trees, building decks or adding a new fence. If you will be digging deeper than a flower bed or a bush, call 811 (National Dig Safely Hotline) before you start. They will help you locate all the buried utilities on your property and mark them so that you don't hit any underground cables, pipes, or wires when digging. This service is free for everyone and will save you from huge fines and big repair bills. And in most states, it's the law. Another very useful home disaster prevention tip.
Foundation Slope – Keep a check on the slope of the ground around your foundation each year. The ground should slope away from your foundation to keep water away from your foundation walls. When water collects around your foundation walls, it can cause a number of problems from cracks to mold, and more. Foundation repairs are very expensive; therefore, this slope check is an easy annual check for disaster prevention. You should also make sure your gutter drains extend at least five feet away from your home.
Attic Insulation – While low insulation may not cause a home disaster, it can hit your wallet hard because of the amount of energy that is escaping your home. This forces your air and heat to run more and more driving your utility bills higher. Keep your attic insulation at 10-14 inches deep to keep your home properly insulated and to help save energy.
Cutting Trees – Cutting trees down is very risky for anyone. Therefore, home disaster prevention tips should be used with great caution. Tree cutting should really be left to the professionals because of the dangers involved. At the least, you could damage your property or your neighbor's property. At the most you could really hurt yourself or a loved one. It's just not worth the risk.
Drilling in Walls – You may want to hang large artwork, shelves, closet systems or more that calls for drilling. Make sure you know where the wires, cables, pipes, ductwork and more are behind the walls. Ideally, you should drill into the stud by using a stud finder.
These home disaster prevention tips are brought to you by: Erika Rogers – your real estate leader in St. George, UT and surrounding communities specializing in new construction, golf course communities, gated communities, 55+ adult communities, St. George luxury real estate, and foreclosures in all Southern Utah communities.