Home Projects You Should Never Do Yourself
Posted by Erika Rogers on Tuesday, December 10, 2013 at 9:58 PM
By Erika Rogers / December 10, 2013
Comment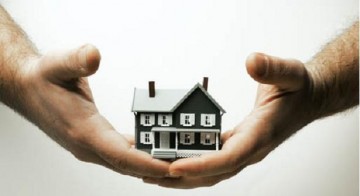 When it comes to DIY projects, it's usually a great alternative to help save money on home projects.There are tons of tools for the self proclaimed DIY'er like DIY small home upgrades, DIY to save on home improvements and DIY decorating tips on a budget. With all the DIY projects you can do, there's not much talk about what you shouldn't do on your own. Therefore, I have a short list of home projects you should never do yourself.
Home projects you shouldn't DIY:
Driveway Pavers – There's lots of shows on TV about DIY driveway pavers to spice up the look of your dull driveway. And while it can look easy for the professional who is actually doing the show, it can be a nightmare for those of us who don't have any experience with. Keep in mind if you are thinking about this DIY project, measuring and positioning of the driveway pavers can be extremely time-consuming. A team of professionals can get it done in a day and it can be worth the money.
Removing Trees – Cutting down trees is a dangerous job. Just Google "Tree removal gone bad" to see many videos of DIY'er's removing trees. You will see for yourself just what a disaster it can be. So, leave it to the professionals who have been trained in tree removal. And, if they damage your property when removing a tree, their insurance will pay for it.
Electrical Work – If you have faulty wiring or other electrical issues, leave it to the professionals to do the job. Electricity is nothing to play with and it can be deadly if you don't know what you're doing.
Structural Changes and Additions – It's not quite as easy as it sounds to knock down a wall. You have to think about what's behind that wall that you could damage, which will cost more money to fix. You will find electrical wiring, plumbing or even gas pipes running behind those walls. Your best decision would be to consult a contractor before you touch anything.
Plumbing – Simple clogs are fine, but repairing major plumbing issues can cause all kinds of problems if you don't know what you are doing. Seek out the help of a plumber before doing any plumbing work to your home.