Home Staging 101
Posted by Erika Rogers on Tuesday, May 8, 2018 at 10:07 AM
By Erika Rogers / May 8, 2018
Comment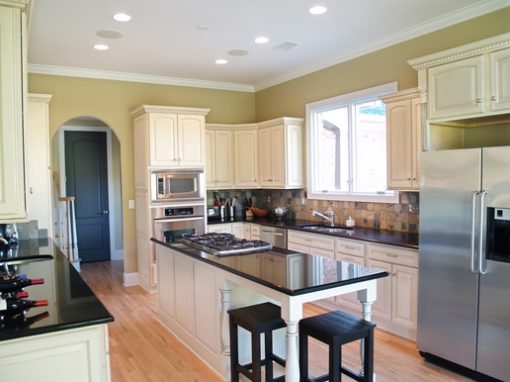 Home staging is a crucial part of the selling process. Buyers expect homes to be staged and most staged homes sell faster and for more money than non-staged homes. So let me give you the basics of Staging 101.
Why Stage?
81% of Agents Say it's to Easily Visualize the Property
46% Say Buyers are More Willing to Walk Through Staged Home They Found Online
45% Say it Positively Impacts Value of the Home
28% of Buyers are More Willing to Overlook Staged Home's Faults
The 7 Most Important Rooms to Stage in Order
Living Room
Kitchen
Master Bedroom
Dining Room
Bathroom
Childrens' Bedroom
Guest Bedroom
How Much More Will Buyers Pay?
32% of buyers will pay 1-5% more
16% of buyers will pay 6-10% more
3% of buyers will pay 11-15% more
1% of buyers will pay 16-20% more
62% of seller's agents will offer home staging services to the sellers. So Ask!
49% of buyer's agents say staging affects most buyers' views of homes
How to Stage
Declutter – remove 80% of items in a room then slowly add one or two pieces back
Pack up all the items you're going to move anyway
Donate, sell or throw away unused items
Use the rule of 3; arrange knick-knacks in groups of three
Keep nearly everything off counters and tables except for a bowl in the kitchen or flowers on the table
Make beds soft, fluffy and gender neutral
Set the scene; dishes on the table set for dinner, glasses and a book on a nightstand, spa-like items in the bathroom, laptop or paper and pen in an office
Keep it neutral, non-gender specific, clean, and no collections or memorabilia
Keep it cleaned and staged
Don't make any mess that can't be cleaned up in 30 minutes or less
The better your home is staged, the less time it will have to be on the market
Ready to get started? Call me! I have connections to some of the best home stagers in the St. George area. Let's sell your St. George home!
More Information About Selling:
How to keep your home staged while on the market
How to stage with hand me downs
How to stage your home for a fast sale
Why do some homes stage faster than others