Home Staging Tips on a Budget
Posted by Erika Rogers on Tuesday, August 13, 2013 at 10:20 PM
By Erika Rogers / August 13, 2013
Comment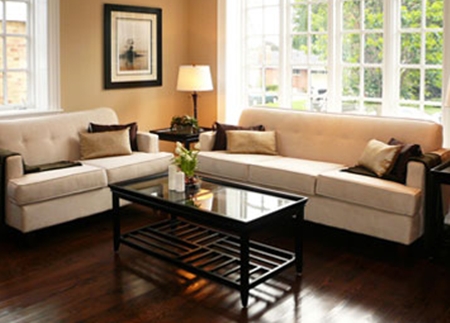 Home stating tips on a budget is perfect for anyone who is selling their home while trying to save money. You can give your house an amazing look that will catch the eyes of potential home buyers while going easy on your wallet. You don't have to spend a lot to make a good impression.
Home staging tips on a budget:
Outdoor living area – Outdoor living areas are all the rave. Potential home buyers will be super impressed if your outdoor living space looks good and clean. If your outdoor furniture is in bad shape, think about replacing it or repairing it. Clean up the space so it shines. Remove all debris too. And, be sure to cut your lawn and trim your hedges.
Spice up the living room – One of the first rooms potential buyers will see is the living room. No matter what your style is, make sure your design is synchronized with the space. You don't want anything blocking the walking paths of the rooms. Wash the windows, open the curtains, and turn on all lights in the room (and all other rooms).
De-clutter – This is probably the only free thing you can do to make your home shine. Remove all clutter from each room. You want to de-personalize each room as much as possible. This will give the potential homebuyers the opportunity to see themselves in your space. If you have a lot of collectibles, remove them too.
More space – Additional space is what most homebuyers are looking for. If you have a room that is used as a playroom or an office you can remove those items and make it look like an additional storage area. This can be done without the cost of adding on additional space to the home.
These tips are just some ideas for staging your home on a budget. If you have a larger budget, a professional can be a great route to go. You can also ask your local real estate professional for tips about your particular space.