Household Cleaning – How To Organize
Posted by Erika Rogers on Thursday, December 9, 2021 at 12:22 PM
By Erika Rogers / December 9, 2021
Comment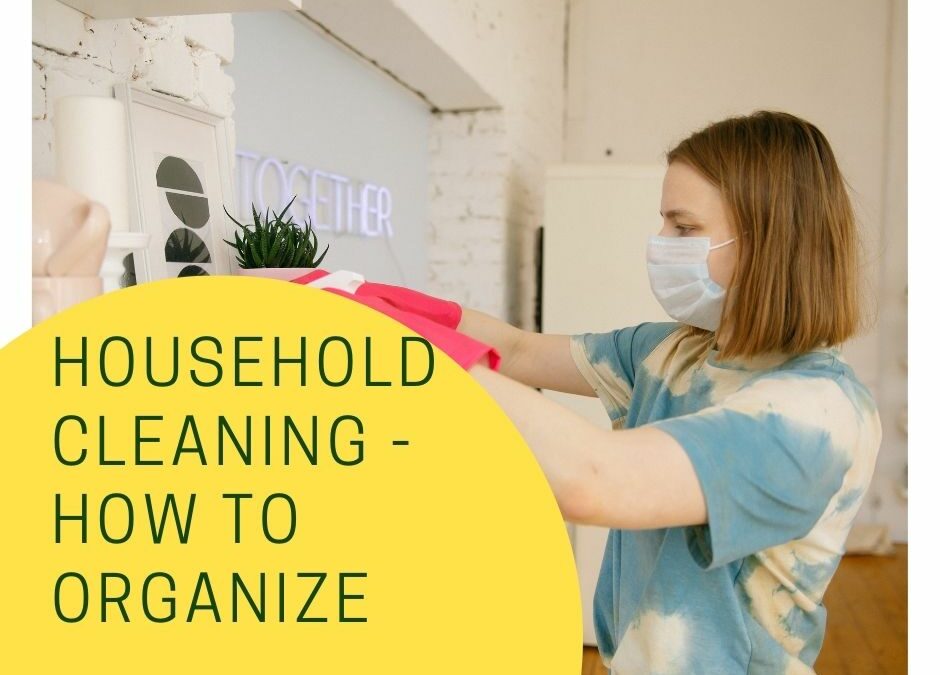 The simplest way to keep your home reliably clean? Stick to a cleaning schedule. It's not as daunting as it sounds. In fact, when set up correctly, it's quite the opposite. A whole-home cleaning schedule allows you to feel less stressed because you know that neat and tidy isn't ever too far out of reach. The trick lies in creating a realistic schedule that truly works for you and your home. Depending on the time you have available, that could mean a weekly cleaning schedule or a monthly cleaning schedule. Read on for simple step-by-step tips to set you up for stress-free cleaning success.
Get Ready
First, you'll need to set up a cleaning routine that notes exactly what must happen for you to have a nice, clean home. Grab a writing instrument and a clipboard. Get ready to walk through your space, room by room, taking a realistic inventory of the areas and tasks that will make up your deep-cleaning house schedule.
Choose Your Rooms
List all the rooms and areas in your home that need regular cleaning, including hallways, stairways, and entryways. Leave areas that you don't often use, such as the storage or guest room, off your regular cleaning schedule. Work them into your home cleaning schedule seasonally or as needed.
Identify Cleaning Tasks
Visit each room on your cleaning schedule one by one and look around. List all the cleaning tasks you need to perform regularly. Order items from top to bottom (ceiling to floors), the same order you'll use to clean.
As you start to finalize your list, build on this basic cleaning checklist:
Dust light fixtures/ceiling fan/corner cobwebs
Clean door handles and dust doorframes
Dust windowsills, blinds, picture frames, lampshades, and furniture
Dust knickknacks, books, etc.
Shake out throw rugs
Sweep or vacuum/mop floors
Having the cleaning supplies and tools you need on hand will help your house cleaning schedule go faster. And you may have some of the necessities already in your house. Watch and see how to clean with items you own! Decide how often you want to clean each room. Most spaces probably need a weekly or biweekly cleaning, but consider your lifestyle when determining the frequency for your whole-home cleaning schedule. If your family is away from home most weekdays, for example, you might not need to clean as often as someone who stays home with small children. You might also find that public spaces, such as the kitchen and guest bathroom, need cleaning more often than private spaces, such as bedrooms.
Identify Your Cleaning Style
Now that you've identified both cleaning tasks and frequency, it's time to decide how to clean your home. Try one of the following three options: One (or Two) and Done: Clean everything in one day. Alternatively, if one very long block of cleaning feels like too much, split your list in half and tackle it over two days. Timed Sessions: Decide which days you'll clean and for how long, such as 30 minutes. Set a timer, and start at the top of your list. Clean until the timer dings.
Schedule and start your first month's cleaning. Consider the monthly cleaning schedule a trial run. To avoid overwhelming yourself, limit time spent in each room and plan to simply pick up where you left off next time. Keep in mind that it will get easier. Like anything, it takes practice before a new home cleaning schedule will function smoothly.
Real Estate in St. George, UT and surrounding communities. She specializes in new construction, golf course communities, gated communities, 55+ adult communities, St. George luxury real estate, and foreclosures in all Southern Utah communities.
Related Posts: