How Listing Agents Navigate Change In The Housing Market
Posted by Erika Rogers on Monday, August 22, 2022 at 10:37 AM
By Erika Rogers / August 22, 2022
Comment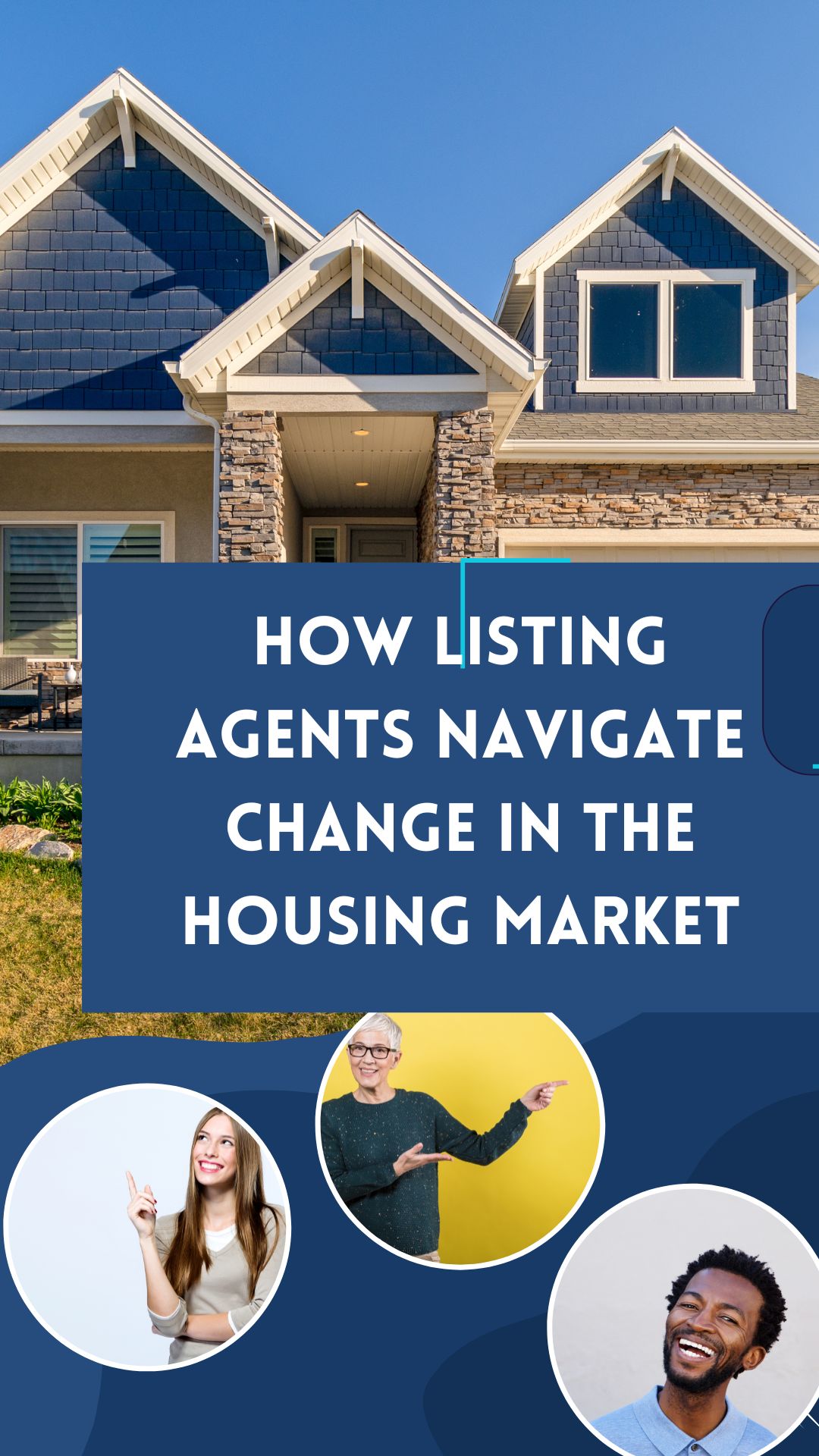 How Listing Agents Navigate Change In The Housing Market – Instead of being at the mercy of a multiple-offer spreadsheet and a phone that never stops ringing, you'll now get to flex those muscles as a pricing expert, someone who advises their customers on how to time a sale and as a knowledgeable, connected, thoughtful, dedicated and passionate pro who will help your customers navigate this situation as it evolves.
How Listing Agents Navigate Change In The Housing Market
Spend the time and money to prepare your listings (and your sellers' expectations) for sale.
If you want your listing to sell quickly and for top dollar, there are some "must-do's". Professional photography, and impactful interior and exterior staging (including de-cluttering and pre-packing) are all important factors. You want your open house events marketed well in advance, and social media exposure and signage.
You may have started talking to your current and upcoming sellers a couple of months ago about what to expect while selling and that might have included conversations involving dozens of showings, multiple offers, and a fast-moving contract where sellers were predicted to have the upper hand.
Position your listing with pricing and timing.
In a high-demand low-inventory atmosphere, it's easy to let the market determine the actual sales price. As inventory increases, buyer demand dips, and homeowners are still shocked when their home doesn't receive a well-over-list-price offer within hours of hitting the market. It's more important ever to get the list price right from the beginning.
Build relationships
If you're not reaching out personally to every agent who has a custom property search that matches your listing, you're missing an important opportunity to promote your listing and deepen or establish local Realtor relationships. As a listing agent, it's important to block time to connect with every agent who might have a buyer for your property. Reach out via email, text, invite, or even in-person office visits to make sure that as many buyer agents as possible have seen your listing.
Communicate your value
By preparing your sellers for the entire process, you'll deliver value before you even get started. As your marketing plan is executed thanks to your hard work, but the property still doesn't move, following this process will make it much easier and compelling when you ask for a price reduction. They are becoming more common as the housing market changes and days in the MLS start racking up. There is opportunity in every market. Keep the stats handy and know how to articulate them. Be the calm voice of reason in a fast-moving storm and just know that as soon as you get really comfortable in this new normal, it will all change again
For more information about the St. George real estate market and its changes, contact me.
More Amazing Tips for Home Buying