How Long Will Things in Your House Last?
Posted by Erika Rogers on Sunday, November 14, 2021 at 2:36 PM
By Erika Rogers / November 14, 2021
Comment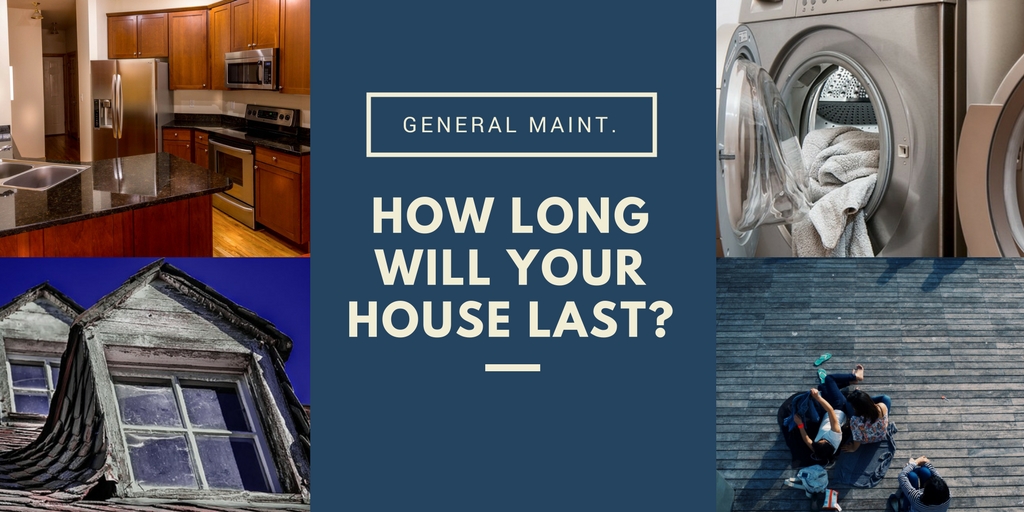 We realize deep down that when we buy a house it's not going to last forever, but having an idea of how long things will last can help you plan for the future. Whether it's figuring out how long the roof is going to last or something simple like a refrigerator or hot water heater, getting an idea of how long something should last can help you plan, budget, and prepare for its replacement later on. I've often told buyers that when they accompany their inspector through the house once they've purchased it, ask how much life appliances have left and then you can plan for that by setting aside a certain amount each month so when the item does break, you have the money to replace it.
But here's a good rough estimate on how long most items in your house will last.
Kitchen items:
Dishwasher – 9 years
Garbage disposal – 12 years
Range – 13 to 15 years
Refrigerator – 13 years
Microwave oven – 9 years
Kitchen sink that is enamel coated steel – 5 to 10 years
Kitchen cabinets – 50 years
Kitchen faucet – 15 years
Bathroom items
Bathtub – 15 to 50 years
Shower and tub faucets – 20+ years
Shower enclosure – 50 years
Toilet – 20+ years
Miscellaneous appliances
Heat pump – 16 years
Dryer – 13 years
Washing machine – 10 years
Garage door opener – 10 to 15 years
Other rooms in the house and whole house features
Home security systems and smoke detectors – 5 to 10 years
Electrical switches and sockets – 10+ years
Carpeting – 8 to 10 years
Exterior paint – up to 15 years
Wood or stone flooring – 100+ years
A wood deck – 10 to 15 years
Asphalt driveway – 15 to 20 years
Roof (asphalt shingles) – 20+ years
Windows – 15 to 30 years
Air-conditioning units – 10 to 15 years
Furnace – 15 to 18 years
Of course, this is just an average and some things may last a lot longer but there is one thing I know, that old adage is certainly true, "they don't make things like they use to". It seems like the microwave I had 30 years ago lasted me 25 years where the one I have now I've already replaced twice. But you never know, there is something to be said for high-quality appliances and materials. They tend to last longer and have better warranties.
If you're planning on replacing appliances or materials whether you're selling your home or fixing it up, it's important to know what you're in for. Use these as simply an average and talk to professionals about the best quality appliances and materials you can get for your home.
Related Post: