How Much Should you Spend on a Home? Why Does it Matter?
Posted by Erika Rogers on Monday, December 6, 2021 at 2:33 PM
By Erika Rogers / December 6, 2021
Comment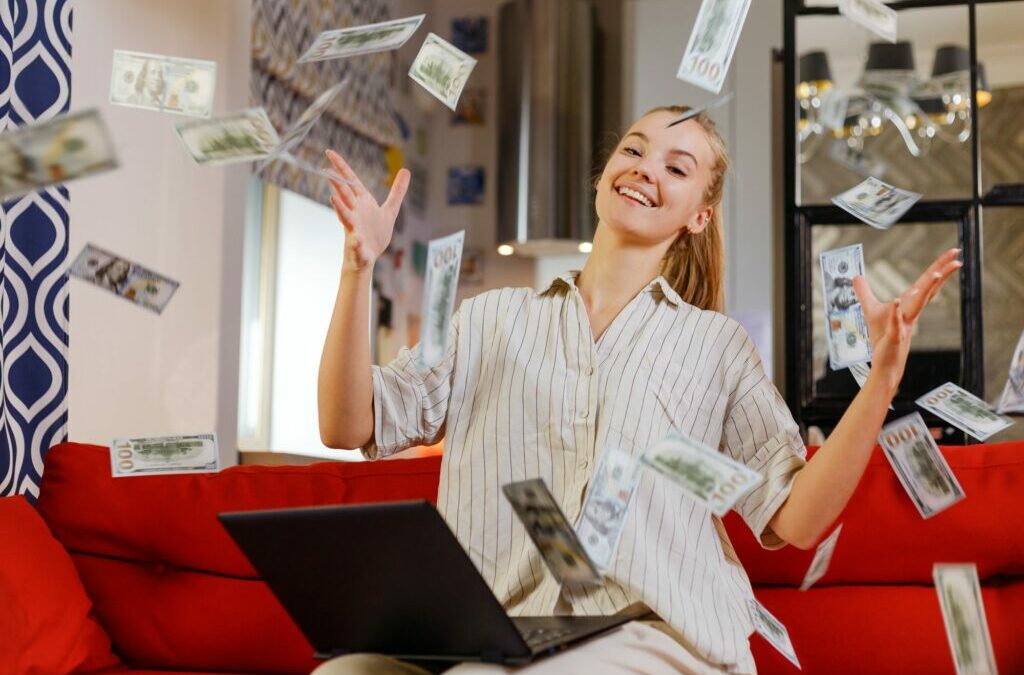 Most people can agree that when they picture their perfect home, many times that picture includes a place of security and sanctuary for you and anyone else that will be living at home with you. The dream of a perfect home does not often include thinking about what to spend on a home.
This can look like a cozy evening curled up by a fire with a hot drink inside of a mug while you watch kids play. For others, it may look like a family neighborhood you are able to take a daily walk and wave to neighbors as you pass by. For a majority of Americans, purchasing a home is the most important and largest financial commitment they will make. And finding the perfect home at an actual affordable, living within your means, price is much more than just looking at the list price.
Beyond the actual price tag of a home, are other costs that factor into homeownership. In the purchase process alone, there are extra costs such as inspections, appraisals, closing costs, title transfer, and more.
One big and smart question to ask when purchasing a home is how much should you spend on a home?
How to Determine How Much You Should Spend on Your Next House
Going Over the Numbers of What You Can Afford for a Mortgage to Spend on a Home
Just because you pre-qualified for a certain amount with a lender for a mortgage home loan does not mean that you necessarily should spend that amount of money on a home. When applying for a mortgage, there's a wide variety of loan programs available to each applicant. Each loan has its own set of qualifying criteria.
Most loan application programs use a borrower's gross wage income before taxes are taken out to help qualify for a mortgage. Any debt that is assessed is most often taken from a credit report which does not take into account any monthly obligations like auto insurance, household utilities, and any other standard living expenses that are monthly bills.
What a lender will offer to loan you, and the monthly payment for that amount, could be very different from what you are comfortably able to afford without stretching your budget so thin there is no room to pay for fun activities any longer.
Financial health experts recommend that you do some of your own calculating to determine what really would be a comfortable monthly mortgage payment for you. One that would allow you to still easily make your other monthly payments while still having a little left over for some of the more enjoyable things in life.
In times where interest rates are low, you can probably afford a more expensive house than you were expecting but do not let this deter you from making sure you are not making a higher monthly payment than would be comfortable for your personal financial situation.
Remembering There is More Than Just the Down Payment and Signing the Mortgage Agreement Involved
When purchasing a home, you want to remember that there is more than just squaring away a mortgage when it comes to the cost of closing on a home purchase. You want to make sure that you have calculated in the other costs such as earnest money, realtor commission, any required appraisals on the part of the lender, any necessary inspections including any specialized inspections that may come up, and the actual cost of closing from printing up the contracts to paying all personnel involved in helping your home purchase close.
These are all added costs outside of the purchase price of the home that will need to be paid to finalize the sale and transfer ownership of the property to you. These are all considered as closing costs and can be anywhere from 3 to 5% of the home's purchase price or more. These sometimes forgotten costs are all important in factoring what to spend on a home.
In some cases, some of these costs can be wrapped into your mortgage loan, but you do want to consider that this will raise your monthly mortgage payment.
Taking into account any additional monthly living costs you will take on in your new home
When purchasing a new property there are monthly costs that can go up as well as some costs that may be a brand new tied to the specific property you are purchasing. One cost that could be new is homeowner association dues.
If you are moving into a neighborhood where these costs would be larger, or you would be simply paying them where you did not pay them before, it can be a significant amount of monthly income. Some homeowner association dues can be hundreds of dollars per month. It is good to take into account any increasing monthly living expenses or brand-new ones when determining if you can afford a property.
For more information on purchasing a home in Saint George and surrounding areas please, contact me anytime.
More Tips for Home Buyers in St. George Utah