How Old is Too Old to Get a Mortgage?
Posted by Erika Rogers on Tuesday, February 6, 2018 at 10:44 AM
By Erika Rogers / February 6, 2018
Comment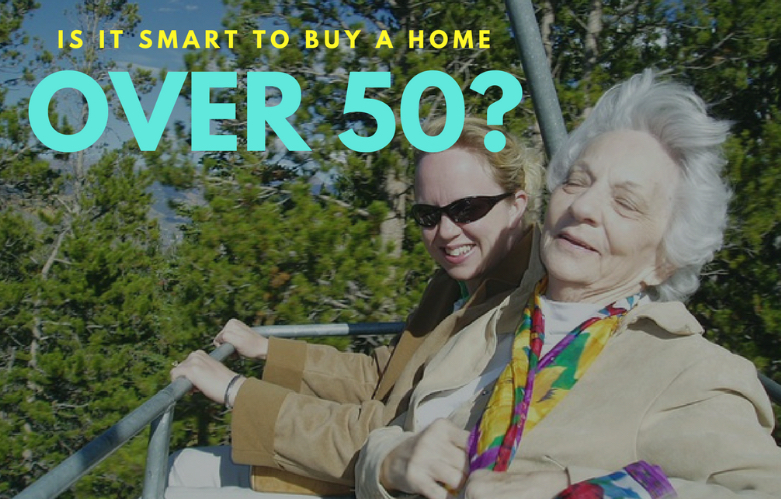 And doesn't even make sense to get a 30-year mortgage of your over 60? This is a common question and I don't think enough real estate agents or lenders address this topic. I can see the understanding; if someone's over 60 doesn't even make sense to get a loan there will be paid off until someone is 90? With a lender even go for it?
The important thing is not to worry about the lender regardless of your age. The important thing is if you qualify and if the mortgage payment is not more than about 40% of your monthly income. Still, this taking on a huge amount of debt after you retire really the best financial move?
It really depends on your income and your debts. Lenders can't deny your application because of your age so if you can prove you can afford a monthly mortgage payment and your credit back set up, lenders will approve the application regardless. However, once you are over 50, mortgage options can begin to change so it's important to consider all the options.
Related: What to look for when touring 55+ Communities
Many mortgage lenders may have an upper age limit for lending or simply for taking out new mortgages and another for paying the loft. If you are in your 50s you usually have plenty of choices on how you plan your mortgage out and how you plan to pay it off.
If you're getting a mortgage over 60, this can be a little bit more difficult but you can still enjoy the flexibility of mortgage options that you had in your 50s, however, you may be able to apply for a shorter mortgage such as a 10 or 15-year term. If you are planning to retire within ages 60 to 70, you will need to show that the income from your pension, annuities, or other retirement funds can meet the mortgage payments.
Related: What about a reverse mortgage?
If you're looking for a mortgage over 70 it can be difficult but not impossible. Many lenders are more flexible and offer personalized options so it's worth checking around for the best loan, rates, and terms.
We've just been talking about a mortgage, but what about a brand-new loan on a new home? Is it smart to buy a new home after 60 years old? It really comes down to where you're going in your life, your projection over the next 10 years, and whether your income can support the mortgage payment. Even if this is your first time buying a home, it's a great way to start building equity and have something substantial that remains.
Regardless, it's always worth checking out the options and programs that are available to you. Don't let lender restrictions slow you down. It really comes down to your financial security and the girls you are trying to achieve. Feel free to give me a call at any time for information on 55 and older communities, buying a new home, or lender options for those over 50 years of age.