How to Check for Neighborhood Safety Before Moving in
Posted by Erika Rogers on Tuesday, January 16, 2018 at 10:59 AM
By Erika Rogers / January 16, 2018
Comment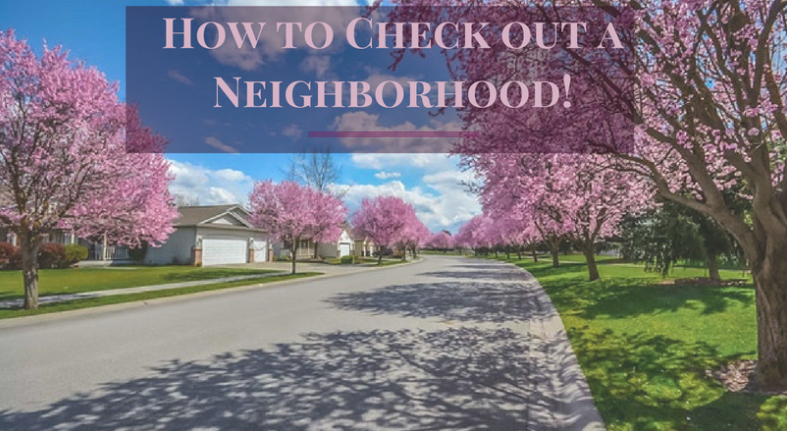 The last thing you want once you move into a new home is to discover the neighborhood itself is not that safe. We have so many ways to check for neighborhood safety these days, from crime rates in school reports, simply googling the neighborhood to find out if there's anything you should know before moving in. I want you safe the entire time you live in your neighborhood so here are three simple ways to check for neighborhood safety before you actually move-in.
Do an Internet search.
This might sound simple but you'd probably be surprised how much you could find about a neighborhood just from googling it. Many neighborhoods subscribe to nextdoor.com. This is a service that that is usually set up by homeowners for a particular neighborhood. Neighbors can share advice, recommendations, ask questions, or find out what's going on in the neighborhood. This service or website is expanding so you might find either a community page about the neighborhood you're looking to buy and or a neighboring community. But you can usually find out a lot simply by asking people on the community page. Neighborhood Scout.com is also a good one to check out sex offenders living in the area, the number of crimes in a particular neighborhood, traffic accidents and more. This alone could determine whether or not you want to live in this neighborhood.
Talk to the neighbors.
As uncomfortable as it might be, this is one of the best ways to find out about the neighborhood. Talk to the neighbor directly next to your potential new home. Ask them about other people in the neighborhood, dogs barking all hours of the day and night, cars that go speeding through, suspicious activity in the neighborhood, and even simple things like how far away is the closest grocery store. And, don't just talk to one or two neighbors as that might give you an unrealistic snapshot of all the neighbors. Talk to at least 3 to 5 neighbors in the vicinity of your potential house to get a good idea of what the neighborhood is really like from a variety of sources.
Do your own research.
More than talking to the neighbors or doing an Internet search, you might find out a lot simply by driving through the neighborhood different times of the day or evening. What does the neighborhood look like in the middle of the day? What does it look like in the evening when most people are home? Use your gut instinct to find out if this seems like the type of neighborhood you want to live in.
Buying a house is more than simply buying the property and the four walls. It's by buying into a neighborhood much like marrying someone is like marrying their entire family. Do you like everything that comes along with the package? If not, maybe we can find a better more suited "mate" for you and your family.