How to Compete with Other Buyers to Get the House
Posted by Erika Rogers on Monday, May 13, 2019 at 9:22 PM
By Erika Rogers / May 13, 2019
Comment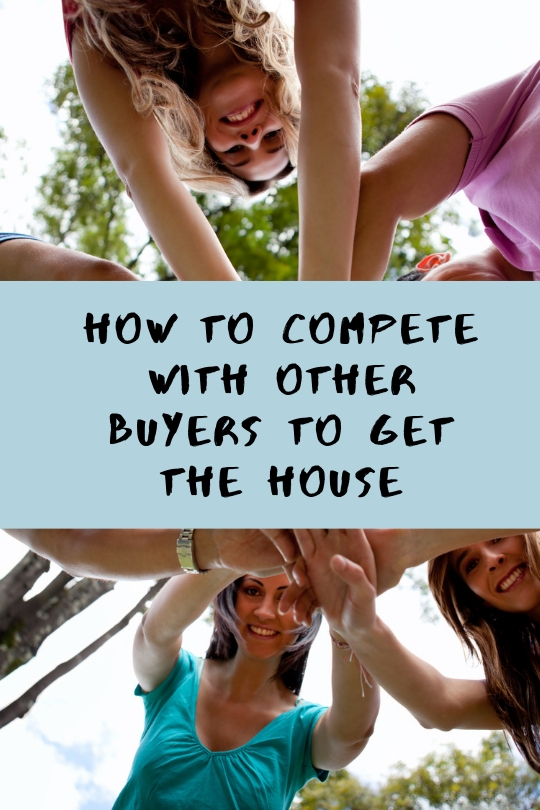 Competing with other buyers in a hot market can be challenging but there are ways to set yourself apart from the crowd and the stack of other offers that might come in on hot properties. Low inventory in several housing markets across the US can make competition among buyers a constant part of the negotiation and it can be frustrating and disappointing for many homebuyers losing out on properties they fall in love with, especially if this is the first time. This can be so frustrating that many buyers are afraid of getting caught up in a bidding war and may actually end up paying more than they wanted to or lose out on the home of their dreams so how can buyers compete with other buyers to get the right home?
There are several different ways buyers can compete but the number one thing is to have a dedicated and experienced buyers agent on your side. This truly is one of the best things you can do because if you have a buyers agent that is well-versed in negotiations, communication with the listing agent, and can be aggressive without being overbearing, you can usually get your offer in front of the seller sooner than any other offers and you might stand out among the competition.
Consider a personal letter. This may or may not work but it is worth a shot. However, it's important to know your seller as well. Your buyers' agent should communicate with the listing agent as to the motivation and the reason behind selling. Often times, when sellers are extremely confused or overwhelmed by the number of offers coming in the last thing they want, is to read 10 or more personal letters. A simple and straightforward offer is often the best. So, consult with your buyer's agent about the best way to go about writing a letter and if it's even appropriate.
Get in first. When a house is first listed it's often on a weekend but then the listing agent and seller states that they will review all offers the following Friday. Many agents will adhere to this and then not put any offers in until Friday, however, an aggressive agent will communicate with the listing agentabout the possibility of getting in a full price, top-quality offer before Friday. If it's even a possibility and what the chances are of a seller reviewing an offer before Friday is something that the agents can discuss. You don't have to be mean or rude to the agent or the sellers, but be a little bit more assertive and aggressive in getting a solid and full price offer in.
Communication. Being flexible and having good communication between all of the agents and all of the parties is really one of the best ways to stand out among the crowd. Think of it this way: an agent receives two offers, one of the offers has been faxed through without any communication from the buyer or the buyer's agent. The offer is simple and straightforward, however, a second offer comes through from an agent that's already been talking to the listing agent, communicating and asking how the seller would like to close and trying to create a good rapport between the agents and all parties involved. Which offer do you think the agent will most likely suggest? Good communication is key for real estate transaction and when you have one offer with no communication and you have no idea who's making the offer, you're more likely to go with the other offer that might be just as solid and tight but more communication makes the seller and the listing agent so more comfortable.
Inflating your offer price doesn't always mean your offer is going to be accepted. There are a lot of other factors involved when it comes to accepting an offer and reviewing the terms. These are just a few things to consider when writing up an offer with your agent.