How to Get a Great Home Even with Higher Mortgage Rates
Posted by Erika Rogers on Monday, March 28, 2022 at 10:14 AM
By Erika Rogers / March 28, 2022
Comment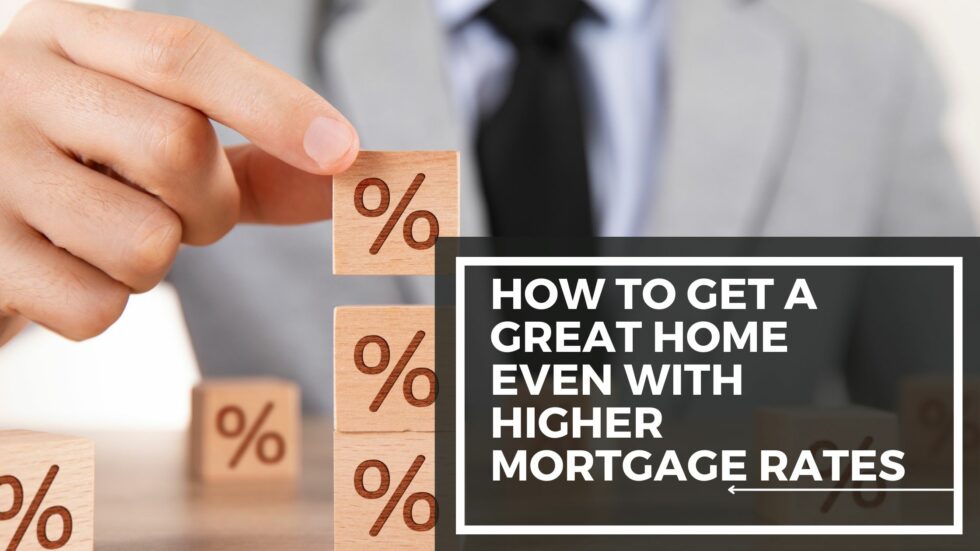 The real estate market has been unlike anything we have seen before over the last three years. With a continuance of low inventory and more buyers than homes, available bidding wars became an everyday practice that drove up home prices. Now that mortgage rates have risen it has caused a few buyers to wonder if they can afford a home anymore.
As of the week ending on March 17, 2022, the average mortgage interest rate for a 30 year fixed rate loan was 4.16% according to reports from Freddie Mac. This is a significant rise from the high twos and low threes that were seen previously.
This increase in rates can change the climate for financing a home. Here's some advice on seeking a home loan today that you can still afford and be able to purchase a home you actually love.
Don't be Afraid to Purchase Points to Obtain a Lower Rate
Over the past few years when mortgage rates were lower than anybody had seen in their lifetime there really wasn't a need for purchasing points to buy down your interest rate. As interest rates are rising purchasing mortgage points is a simple way to help lower your interest rate and save you much more money over the life of the entire loan. If you have the ability to put extra funds down on purchasing points at closing it can be well worth the investment.
Ask for a Mortgage Commitment from the Lender Instead of Preapproval Before Submitting an Offer on a Home
Since the beginning of the pandemic competition between homebuyers has been high meaning that every buyer planning to put an offer in on a home needs to put their best offer possible on the table to try and make it look better than all the competing offers. One tactic for doing this was to submit a preapproval letter with the offer to ensure that you are a strong candidate for coming through on financing.
However, being that there are even more buyers continuing to look for homes you could get an edge up above a preapproval letter by asking a lender for a mortgage commitment statement instead. This is granted by the official underwriter on the loan. It means that there are fewer items that the borrower has to go through to seek final approval for a loan. This communicates to the homeowner that you are just a bit stronger to secure your financing with a smooth and seamless process as compared to other borrowers.
Shop for Homes Below your Maximum Budget
With extremely low-interest rates homeowners were finding that they could afford monthly payments on a larger loan than they realized. This resulted in buyers shopping for dream homes at the top of their budget.
Right now, with such stiff competition homes are often selling far above their listing price. This means that if you are shopping at the very top end of your budget it could be quite easy to be outbid on a home you've fallen in love with.
It is a good idea to go over your finances with a fine-toothed comb and decide what you will comfortably pay in monthly payments (and no more) to be able to retain a comfortable lifestyle where you are not strapped for cash every day. Make sure that you stick to this number and budget and then shop for homes just below what that number would be to enable you to have a little bit of financial wiggle room.
Utilize all the Down Payment Assistance You're Able To
Most often down payment assistance programs are meant to help first-time homebuyers and anyone with a lower income to be able to achieve the dream of homeownership. Today a lot of programs have requirements that must be met, but in this particularly tough buying market, there are more options available for down payment assistance to a wider set of buyers.
It is well worth looking into if you qualify for any of these programs to help you to be able to purchase a home you actually want.
For more information on purchasing a home in St. George and surrounding areas please contact me anytime.
More Amazing Tips for Home Buying