How to Get the Best Mortgage for Your St. George Home
Posted by Erika Rogers on Tuesday, October 3, 2023 at 10:27:36 AM
By Erika Rogers / October 3, 2023
Comment
When it comes to buying a home, the majority of us will need a mortgage of some kind. Unless you plan on buying a home with all cash, financing is the next option. However, not all financing is created equal. There are a lot of mortgage options, loans, programs, home buying assistance programs, and mortgage lenders to choose from. How is a buyer to decide? When it comes to finding the best mortgage in St. George Utah, you do need to do a little bit of research but let me help you organize that research so that you know what to look for and what questions to ask. Sellers also want to know why type of financing you're getting in the real estate offer so it's important to know the difference.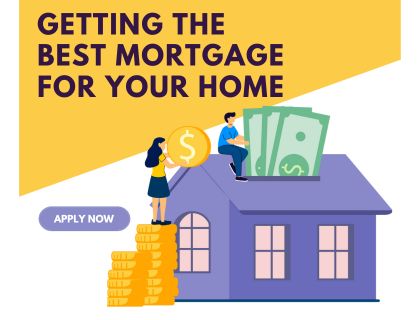 First-time homebuyers
If you've never purchased a home before, you're probably going to need a home loan. Have you saved any money for a down payment? This isn't to say that you have to have a down payment to purchase a home but it definitely helps.
There are USDA home loans that offer a zero-down mortgage option, but the interest rates can be a little bit higher. The next best thing for first-time homebuyers is typically the FHA loan. This is a 3.5% down payment so if you've done a little bit of saving, this might be the best option. A lot of times down payment assistance programs or closing cost assistance programs can help with the additional out-of-pocket costs that come with buying a house.
An FHA mortgage is a federally backed mortgage that typically comes with mortgage insurance. Because you've put less than the recommended 10% down on a home, lenders and banks feel that there is more risk involved. If you default on the mortgage, they would need to turn around and resell the property, typically losing money on the marketing and sale. Mortgage insurance gives the lender a little bit of a buffer if that were the case, so they don't lose too much money on the sale of the property.
FHA mortgages do require a 3.5% down payment option, but there are additional programs that may give at least a .5% assistance or you can even have extra money gifted to you from family or friends.
Second-time buyers
If you already own a home and you're planning on selling your property to buy another one, you probably have a good chunk of equity to put down on the next house. If this is the case, you'll want to go with a conventional loan. This is typically at least a 10% up to 20% down payment, which will lower your interest rate and open up opportunities for more mortgage options.
Regardless of which mortgage you choose, credit history, credit score, debt-to-income ratio, income, assets, and liabilities will all play a factor in your interest rate and terms of the loan. You're welcome to choose a 10-year, 15-year, or 30-year home loan, and interest rates vary depending on each one. You're likely to get a lower interest rate with a lower term, but your payments will be higher. However, you'll pay off the home faster and gain equity quicker.
Bank or mortgage officer?
Then comes the decision on where you're going to get this home loan. You can choose your bank or credit union, which will typically be lower in fees but more limited in options. Banks and credit unions typically go with their own loans, which have set interest rates and terms.
Choosing a mortgage officer or mortgage advisor means you now have access to hundreds of different banks, lenders, and programs to choose from. The upfront cost of using a mortgage officer is a little bit higher than a bank, but this is the initial fee rather than long-term.
A mortgage officer is likely to get you a better deal in the long run, saving you thousands of dollars over the life of the loan. We always recommend going with a private mortgage officer to find the best home loan as they can seek out the best options, programs, and terms for each individual buyer.
Everyone is different when it comes to applying for a mortgage. Everyone's income, debts, assets, liabilities, and credit history vary greatly, so mortgage officers evaluate these on a case-by-case basis.