How to Get Your Offer Accepted
Posted by Erika Rogers on Friday, April 22, 2022 at 10:02 AM
By Erika Rogers / April 22, 2022
Comment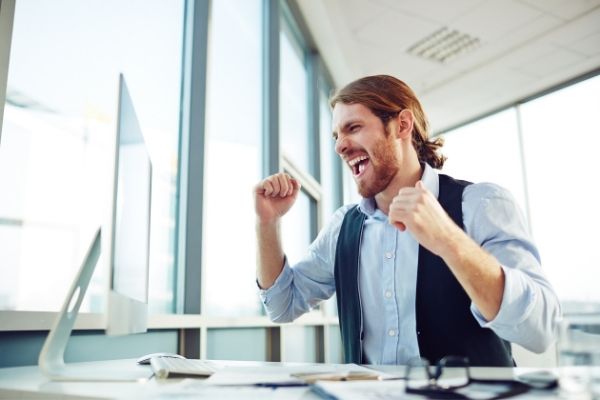 Found your dream home and ready to make an offer? Unfortunately, in a seller's market where there are more buyers than there are homes for sale, your bid will most likely be one of multiple offers that the sellers will be reviewing. There are things you can do to make your offer stand out from the competition.
Use an experienced Realtor
Navigating a real estate purchase is a complicated process. That's why you need an experienced Realtor who knows the market and can save you time, money, and heartache by helping you find the right home and make and negotiate purchase terms on your behalf. A Realtor is also professionally connected and can recommend a reputable lender, inspector, and other service providers.
Get pre-approved and provide proof with your offer
You can show home sellers and real estate agents you're serious about buying your dream home by getting pre-approved for a mortgage before starting your search. Get started by completing the loan application form provided by your lender. Then, you submit your pre-approval letter with your offer to the seller. The pre-approval gives you more negotiating power because it tells the seller and real estate agent that your funding is in place and ready to go.
External Resource: How to Win in a Multiple Offer Situation
Offer more earnest money
Once you find a home that checks all your boxes, you may want to put down earnest money as a show of good faith. Depositing earnest money means you have skin in the game and decreases the likelihood that you'll place offers on multiple homes and then walk away after the seller takes the home off of the market. Earnest money isn't always required, but it could help you stand out in a competitive housing market. Sellers look kindly on buyers who make these good faith deposits because they want assurance that the sale won't fall through.
Write a heartfelt letter
When there are more buyers than homes for sale, and you're bidding against ten other hopeful buyers, a personalized letter could help seal the deal. Most people have an emotional connection to their home. While a letter to the seller isn't likely to beat out a higher offer or one that has fewer contingencies, it could give you a strategic advantage over someone with a similar bid. However, there are some places where this practice is against the law.
Be flexible
Being attune to the seller's needs, and responding accordingly, can often mean more to them than having the extra cash in their pocket.
In a tight housing market, you need every advantage you can get. These suggestions might seem small, but they can go a long way in showing the seller that you're willing to go the extra mile to purchase their home. Lean on the guidance and advice of professionals who know and understand the housing market. Your real estate agent and loan officer. They're here to help you make smart decisions that are right for you and your financial future.
Erika Rogers – your real estate leader in St. George, UT, and surrounding communities. She specializes in new construction, golf course communities, gated communities, 55+ adult communities, St. George luxury real estate, and Washington Utah homes in all Southern Utah communities.
More Amazing Tips for Home Buying