How to Have Thanksgiving When Your House is on the Market
Posted by Erika Rogers on Thursday, March 9, 2023 at 1:24:29 PM
By Erika Rogers / March 9, 2023
Comment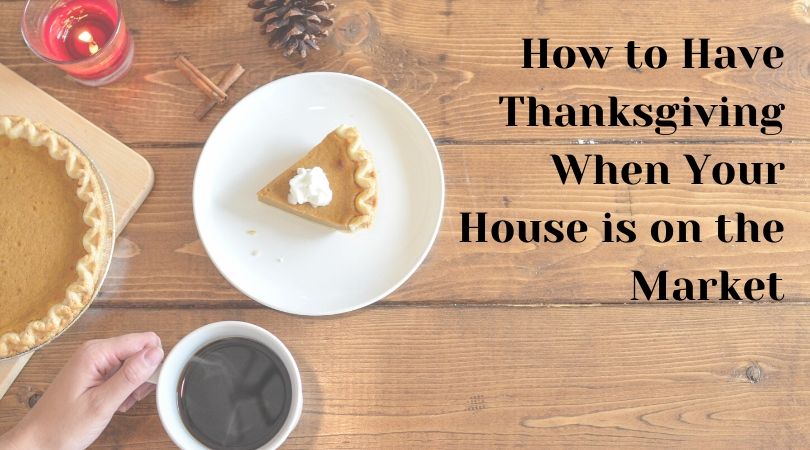 I can already smell the turkey in the air, the warm glow of candles on the table, pumpkins on the front porch, and family gathering around the dinner table. That's right, it's Thanksgiving week. While a lot of the country will be out buying last-minute cranberry sauce and wine to match Aunt Margaret's picky taste, many folks that have their house on the market will be stressed about how to have Thanksgiving if their house is currently for sale.
This is not unusual. There are millions of homes on the market during Thanksgiving and if you can't go somewhere else for Thanksgiving, there are some tips to keep in mind when celebrating Thanksgiving at your house, even if your house is currently listed on the market. The first choice would be to have someone else host Thanksgiving dinner. If you have another family member that's willing to host, this would be the best option as you won't be making a mess in your house and you can walk away without having a lot of cleanup at home. Another option would be to have Thanksgiving out. There are plenty of places around St. George and Washington Utah this year that are offering Thanksgiving dinners.
But, if you are the one hosting and there's no way around that, here are some tips to keep in mind when your house is on the market.
#1. Scale back the decorations.
While nearly everyone in this country celebrates Thanksgiving you never know who might be overwhelmed by your collection of ceramic turkeys, leaves on anything that will stand still, and the abundance of pumpkins spilling over on your front yard. You probably won't offend anyone with these decorations but try to scale them back so that buyers have a chance to congregate at the front door without feeling crowded and they can see the true bones of the house without being masked by all the decorations. A simple wreath on the front door, pumpkin on the table will usually do it.
Related: Important Places to Clean and De-Clutter Before Listing
#2. Don't cover anything up.
You don't want to block or cover up any selling features such as a beautiful fireplace, stained-glass windows, or stair banister. Make sure that buyers can easily access all parts of the house.
More: How to be Prepared for Thanksgiving Spills
#3. Keep messes to a 30-minute cleanup.
This can be tricky on the day of Thanksgiving but by getting everyone else in the household involved you can make a rule that no one makes a mass that cannot be perfectly cleaned up within 30 minutes. If you are making Thanksgiving dishes, do one at a time, clean up the mess, set it aside for warming later.
#4. Offer photos of what the house looks like undecorated.
Chances are you have taken listing photos when the house was not decorated so make sure you showcase those, especially if the holiday decorations have got a little bit out of hand, which we already told you is a no-no.
More: 20 Things to Do Before Selling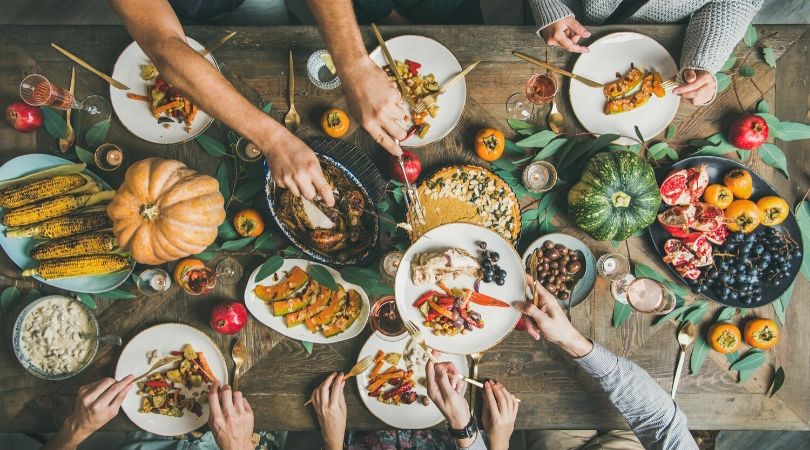 #5. The benefits may outweigh the hassle.
There are actually some benefits to selling your house over the holidays. Chances are you'll have less competition and buyers will be more serious about buying your home. Nobody's just wandering around looking at homes for sale during the holiday season unless they really need to buy. You're likely to have a more serious buyer and a faster sale.
It can be difficult to list your property over the holidays but even if you have guests coming in, you can ask them to organize their belongings in the guest room, and showcase the possibility that your home is ideal for handling guests and sleepovers.
One of the best things is that most buyers understand the in-opportunities that come along with having a house on the market during Thanksgiving but with a little bit of planning and preparation with everyone in the household on board, you can make it to this thankful holiday.
MORE: