How to Know It's the Right Neighborhood For You?
Posted by Erika Rogers on Tuesday, June 8, 2021 at 6:33 PM
By Erika Rogers / June 8, 2021
Comment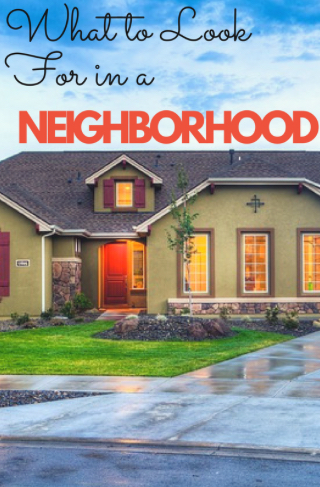 How to Know It's the Right Neighborhood For You? When looking for homes to buy it's much more than the house itself, it's the neighborhood, the location, the commute, maybe even the school district. So, when looking for the perfect house checklist for neighborhood assessment as well.
Crime rate.
There are so many websites out there that can tell you the average crime rate for a particular neighborhood. They can also tell you if there are sex offenders in the neighborhood even though it won't give the exact address. You can find out how safe your neighborhood is, if it's a gated, has a neighborhood watch system, or is just more secure than other neighborhoods in the city.
Read More: How to Check out the Safety of a Neighborhood Before Moving in
Well-maintained lots.
Often times in communities where there are well-maintained lots, there's the added sense of safety and security as well. If you find a lot of rundown homes, overgrown lawns, and a lot of junker cars in the driveway, garage or sitting around, it doesn't give you that "feel good" sense. It's important to check out the neighborhood during different times of the day and week to see if things change versus the first time you visited the home.
Close proximity to conveniences.
Do you want to be within walking distance to the local Trader Joe's or Starbucks? What about your child's school? Are the places you want to be close by and will that affect where you purchase a home?
Related: Pros and Cons to Living on a Golf Course
Public Transportation.
Will you be using public transportation or commuting? How long will your commute be depending on where you live in where you have to go to work? Are there transit stations close by, within walking distance, or park-and-ride?
Medical services.
Do you want to be close to doctors, physicians, hospitals for emergency services?
Other kids in the neighborhood.
Do you want to be where there are people of similar familial status? Do you want your kids playing with other kids in the neighborhood? Maybe you're moving into a 55 and older community and want to have more friends your own age. All of these things should be considered when finding the right neighborhood.
Related: 5 Things to Think About Before Buying a Condo
Of course, these are the things to look for but there are also things to be aware of and possibly steer clear up.
Noise. Are you close to a train track, airport, or busy freeway?
Lots of "for sale" signs. Too many homes on the market will only bring down the value of your own and why are they moving anyway?
Hazardous location. Is the home close to disposal sites, prisons, factories, or nuclear power plants?
Graffiti. Take a look at the neighborhood; are the fences tagged with spray paint?
All of these things are something to consider when choosing the right home in the right neighborhood. Although we cannot steer you towards one of the other we can provide resources and options to help you find the right neighborhood for your needs and your family.
For more information on homes for sale in St. George and surrounding areas please contact me any time.