How To Properly Landscape A Property
Posted by Erika Rogers on Monday, September 19, 2022 at 10:10 AM
By Erika Rogers / September 19, 2022
Comment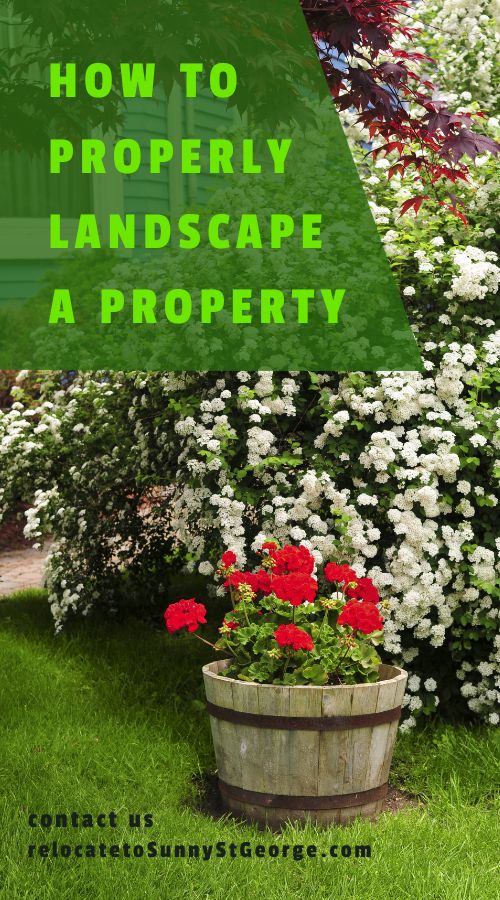 How To Properly Landscape A Property – While property lines are essential parts of a property, many homeowners ignore them, which is wrong. You should pay attention to them to not only improve the look of your home but also provide additional privacy. Landscaping can spruce up any yard. Whether you plan on hiring a professional landscaper or want to do the job yourself, the information in this article will get you off to a great start.
How To Properly Landscape A Property
Shrubs
Shrubs are your best choice as they are short thus you won't have problems with your neighbors. There is also a wide range of shrubs that you can go with. For example, if your main aim is to improve the look of your yard, plant colorful shrubs. On the other hand, if you want to keep prying eyes on your property, you should go with thick, evergreen shrubs. For you to keep your property private all the time, you should ensure that the shrubs don't dry during the hot months of the year.
Grass
Did you know that grass is a great choice for your property lines? You should buy tall grass that not only prevents people from seeing the insides of your property but also adds interest to your border. One of the best grasses that you should consider is bamboo. In addition to being tough, it's also easy to maintain as you don't have to keep on cutting it.
Hedging
Hedges are a great alternative for homeowners that don't like fences. Hedges are plant-based thus you can use any plant that can grow into a hedge. While the hedge is a great choice, its main flaw is that it requires a lot of maintenance. For example, you have to trim it now and then. The cool thing is that you can lower your maintenance using a power hedger that helps you to trim the hedge low so that it takes a longer time to grow back.
Fencing
All you need to do is to hire a privacy fencing contractor long island who will help you in choosing the right material and also help you with the installation of it. For you to get the most from the professional, ensure that he/she is certified and experienced enough.
Many homeowners make the mistake of planting and planning their elements piecemeal. One year they decide to plant a tree, and maybe the next year they add some flowers. Planting in this fashion will not create a coherent design and can look disorganized to potential buyers.
For more information on homeownership or any real estate information, or any and all real estate in the St. George Utah area, contact our office.
More for Homeowners