How to Stage with Hand-Me-Downs
Posted by Erika Rogers on Friday, March 24, 2023 at 11:56:24 AM
By Erika Rogers / March 24, 2023
Comment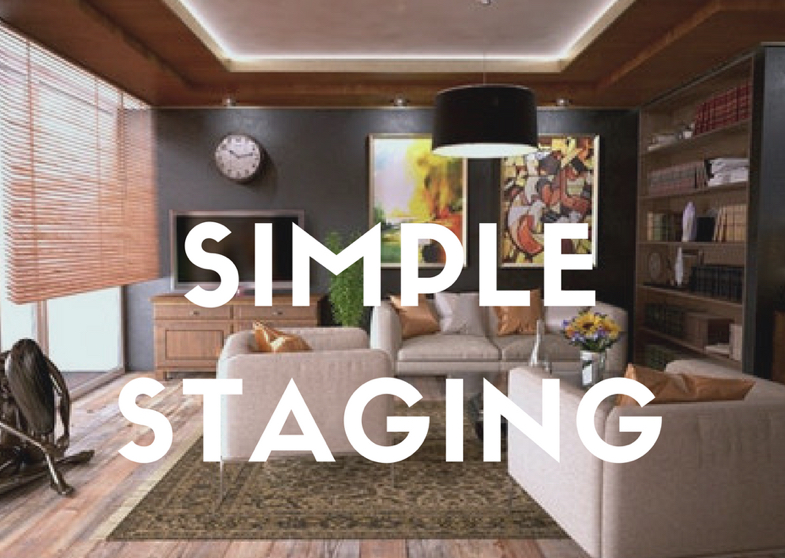 Staging is a tricky process and if done correctly can actually add a lot of value to your house, but, done in properly and you can actually turn buyers off. So, can you stage with the stuff you already have or borrowed items from other people?
Staging a house professionally usually means renting or buying a whole house load of new furnishings, which is almost impossible for most homeowners. We usually have to start with what we have an ad on here or there. There are a few tips however to staging using hand-me-down items and furnishings you already have.
#1. Assess the area.
Every home has a personality of its own so it's biting what you have to work within the area in which to work before you start throwing furnishings around and putting furniture up against walls. Think of it like layering a great outfit. Something goes with something else in one spot whereas in another location of the room you might need more minimal items.
Read More: 5 Expensive Mistakes Home Sellers Make
It's also important to assess the items that you have to use. Make those items work for you instead of against you. You can make a very modern home look like a Victorian parlor if you use that type of furniture to complement the area.
#2. Contrast.
Too much epileptic chaos can be confusing to buyers. If you combine too many different collections of furniture and decorations it can be unbalanced. So use contrast sparingly and wisely. Use a very simple couch or chair as the base and then later on to that in the form of style that you want. If you're going for color, keep the neutral backgrounds and add the color in pops such as throw pillows, rugs, accents or blankets.
More: How to personalize your home
#3. Be creative.
Think about the area that you want to present. Are you looking for a darling little sitting room? Then you might want a chair with a nightstand table, lamp, reading glasses, and a comfortable place to curl up with a good book. If you are staging a dining room, you want a well-set dining room table, appropriate lighting, and nice utensils.
If you have older furnishings that need new life consider painting them. You can turn an old traditional chair into a modern interior or a rustic chair into something distressed and French country chic. Wooden items are very versatile and can be left raw, stained or painted to fit into any style.
Read More: Make your home buyer ready
#4. Wear and tear are okay.
Too many people try to hide stains and scratches on old furniture with ugly slipcovers and blankets. Some of these items out a lot of personality. A Little bit of lust on a wrought iron piece or scratches in hardwood floors and left tables can add some charm and stylish personality. Don't be afraid of them but don't try to hide them in an ugly way.
Using what you have, assessing the space, and keeping it minimal, could offer you a great return on your investment when you sell your beautifully staged home.
For more information or tips to staging your home for sale contact my office today.