If I Sell My Home Will I Find Another?
Posted by Erika Rogers on Tuesday, September 25, 2018 at 9:48 PM
By Erika Rogers / September 25, 2018
Comment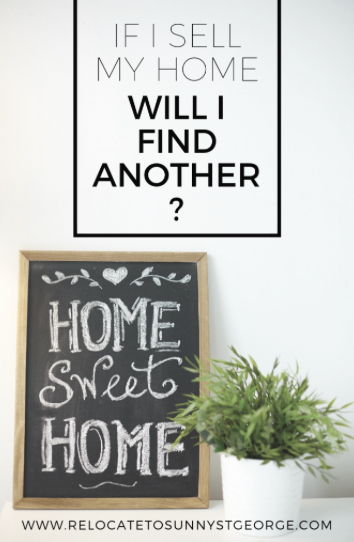 With such an interesting market these days, a lot of home sellers are a little apprehensive about selling with the potential chance of not finding another home.
Our inventory is very slim so selling is coming at a premium but buying is the difficult part. If you're moving away from St. George, selling your home is a great thing to do right now. More than likely you will be able to sell within 30 days for a substantial profit. But, if you're planning on buying another home after selling you might find yourself in for a bit of a surprise. Many homes are selling for far over market value with multiple offers and strict competition.
So what are people supposed to do?

First off, decide whether or not you really need to sell. If you're selling for relocation to another state or town, it's a no-brainer that you need to sell now and you'll probably get a great price for it. But if you need to sell in order to relocate or downsize, you might be in for a bit of a shock.
Selling is the easy part, finding another home in your neighborhood or in your city might be tricky. There are ways to compete with multiple offers and selling at a premium may also give you a little bit of extra wiggle room when it comes to putting a large earnest money deposit or down payment on your next home. It all depends on what type of home you're selling and what you want to buy. If you're upgrading, you may find yourself being a bit out of a lot of homes especially if you don't have a large earnest money deposit or down payment. Downsizing might be a lot easier than upgrading and if you don't really have to sell you might consider staying in the home another few months and see what the market will do as we enter into fall and winter.
If you are relocating to another part of the same city or town this is probably going to be the trickiest, especially if you're buying the same type of home as you are selling. Typical homes that range from $180,000 – $300,000 are in the highest bracket of popularity in the St. George area. Putting in an offer with extra perks such as minimal contingencies, a higher earnest money deposit, and a personal letter to the seller often works well in getting your offer accepted over another.
Selling and buying in St. George can be a little tricky now but it's not impossible. What you need is a real estate agent or broker that knows the current market and the area in which you're buying and selling. We may already have a home that will meet your buying needs but just hasn't been listed yet. In this case, a quick sale and a quick buy can be easy with the right broker. Give me a call and see how I can maneuver your sale and your purchase within a matter of a couple of months.