Important Factors to Look for in a Golf Course Home
Posted by Erika Rogers on Tuesday, November 14, 2017 at 11:19 AM
By Erika Rogers / November 14, 2017
Comment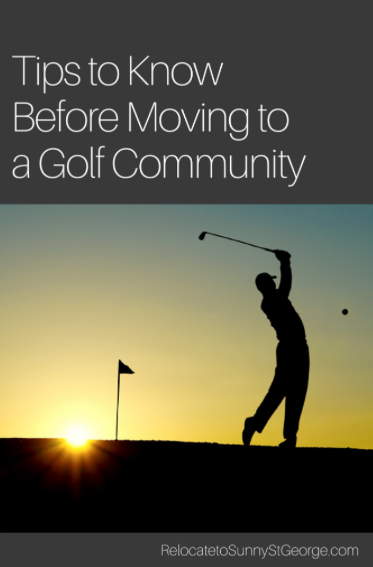 In The wonderful golf course communities all throughout St. George Utah such as Sunbrook, SunRiver and Entrada at Snow Canyon. If you're looking for homes in a country club setting or along the golf course there are important factors to keep in mind and there could be some downsides as well. Living in a golf course community sounds a little luxurious and high society but it's really much more affordable than a lot of people think.
After several years of buying and selling homes on the golf course is what I've learned that people should understand about buying a property on the golf course.
#1. Living on a golf course means there will be maintenance.
Nobody really thinks about maintenance until it's 5:30 in the morning and you are listening to the lawnmowers gassing up. This may be an important factor to you as gas fumes and the noise float into your backyard and perhaps into your home. It's important to have tight feeling windows and doors so that this doesn't bother you too early. This is also something you might not realize until you move in. Most people don't tour homes for sale at 6 AM.
#2. Location.
Not only does location near cities matter and close to modern conveniences or commute, but the location within the golf community may matter as well. Are you looking to be at the end or the beginning of a fairway or somewhere in the middle? Some homeowner associations do not allow for nets in your backyard so you're likely to get a stray ball from time to time or even one through the window. On the flipside of this concern, is you have a beautiful view of the fairway each and every day. Finding a location within the community that meets your needs and your lifestyle is important, not just any old home on the golf course.
#3. Don't just consider the golf.
Many of these golf course communities around St. George offer a wide variety of amenities, not just golf. Find a resort that has other things that you're looking for including a social calendar, swimming pools, gated entrance, tennis courts, or a clubhouse. His golf the most important thing or are you looking for more amenities in a country club setting? Find out the amenities you'll use the most and if the homeowner association fees are appropriate for what you'll use.
#4. You'll probably have company.
Living right on the golf course or right up against the fairway means you'll have people walking right by your backyard. Some associations don't mind certain plantings or a type of wall as long as it is appropriate for the community, But, some people don't like other people traipsing through flowerbeds or along the backside of your property so keep this in mind.
#5. Know the developer and the designer.
What does it matter if I know the developer or designer of the golf course? Being in a community with a brand name course usually translates into better appreciation and higher property values. Golf Research Group developed the net present value index to indicate the importance of big-name designers. People will pay a lot more for a signature Jack Nicklaus course so understand that going in; it could be higher-priced for you now, but it could appreciate your home value later on.
I believe it simply understanding the lifestyle when you live next to a golf course. It's understanding the advantages and disadvantages before you purchase a home and are disappointed. Many people love living right on the golf course but if you're looking to live in a golf course community without being right on the fairway, there are also a lot of options. Give me a call and let me know your concerns or your desires for living in a golf course community. There are several options around St. George and I'd love to give you a firsthand look at some of the beautiful homes that may fit your lifestyle and your budget.