Is a Gated Community the Best Choice for You?
Posted by Erika Rogers on Monday, December 28, 2020 at 9:26 PM
By Erika Rogers / December 28, 2020
Comment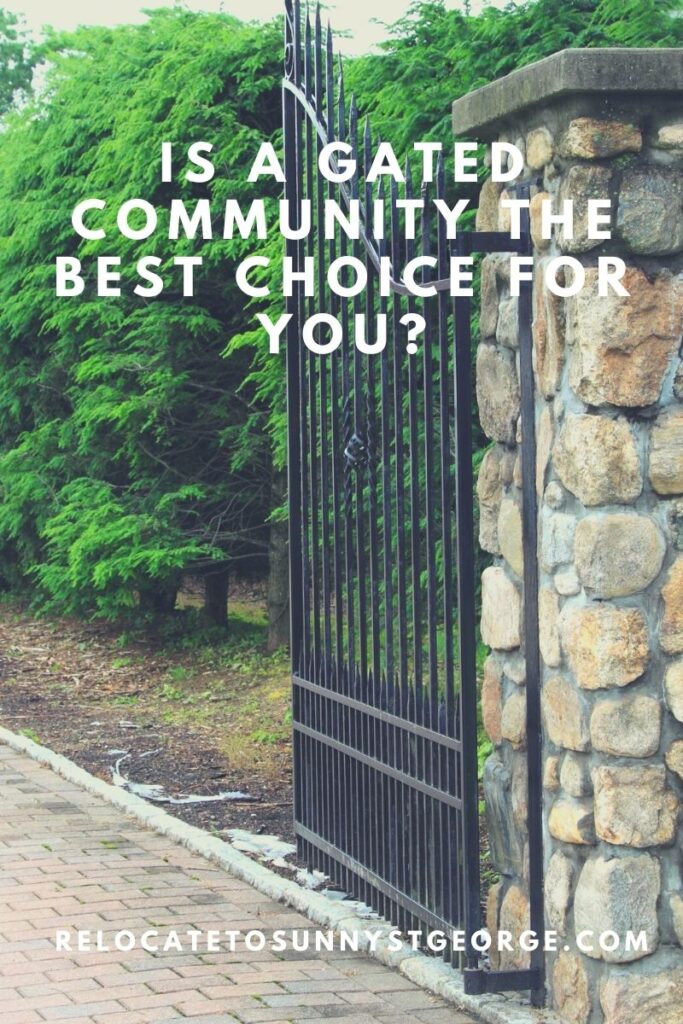 When shopping for a new home in St. George, considering a gated community can seem appealing, but if you have never lived in a gated community before there are some things to consider before making an offer.
You want to make sure the gated community lifestyle truly is right for you before committing to a purchase. Here are some things to think about the gated community lifestyle.
Costs
Houses in gated communities tend to have a higher market value as compared to similar homes in non-gated communities.
Initially, this means that the home is going to come with a higher purchase price. In addition to this, gated communities most often come with HOA dues. These fees are needed for the maintenance of the community property including the gates and any amenities in the neighborhood. It is a good idea to make sure you factor in this extra cost in your new home budget.
Security
The security and peace of mind a gated community brings is definitely a plus. Some communities have guard manned entrances and/or security monitoring as well. In addition to a much lower rate of vandalism and theft, come the guarantee there will be no soliciting. Remember: these things do come at a mandatory extra cost. Another thing to consider is it can take longer to get in and out of the neighborhood in peak commute times.
Privacy
Gated communities allow for more privacy from the outside world, but sometimes they can mean less privacy with your neighbors especially when you first move in as new activity is much more noticeable.
Amenities
A large number of gated communities come with a fair amount of community perks like resort-style swimming pools and fitness centers. One thing to check into with a gated community's amenities is how they are cared for. Some HOAs do not give the best attention to the maintenance of these areas. Yes, there is a sauna, but when was the last time it was serviced? Does it function the way it is supposed to? How popular are the community amenities? Are they constantly crowded with all of the neighbors? What it the policy for allowing guests to use amenities? All of these things will affect the quality and enjoyment of use.
Neighbors
It is not uncommon for the neighbors in gated communities to be friendly. Gated communities are often smaller than other residential ones and as such neighbors often get to know one another. If you are someone that likes the idea of a quiet neighborhood to keep to yourself, this is something to consider. If you are looking for a more friendly community it is a good idea to try and meet a few residents before moving in.
St. George has some wonderful gated communities to live in. For more information on gated community homes for sale in St. George please contact me any time.
More: