Is A Rent Back A Risky Situation?
Posted by Erika Rogers on Tuesday, January 24, 2023 at 1:02 PM
By Erika Rogers / January 24, 2023
Comment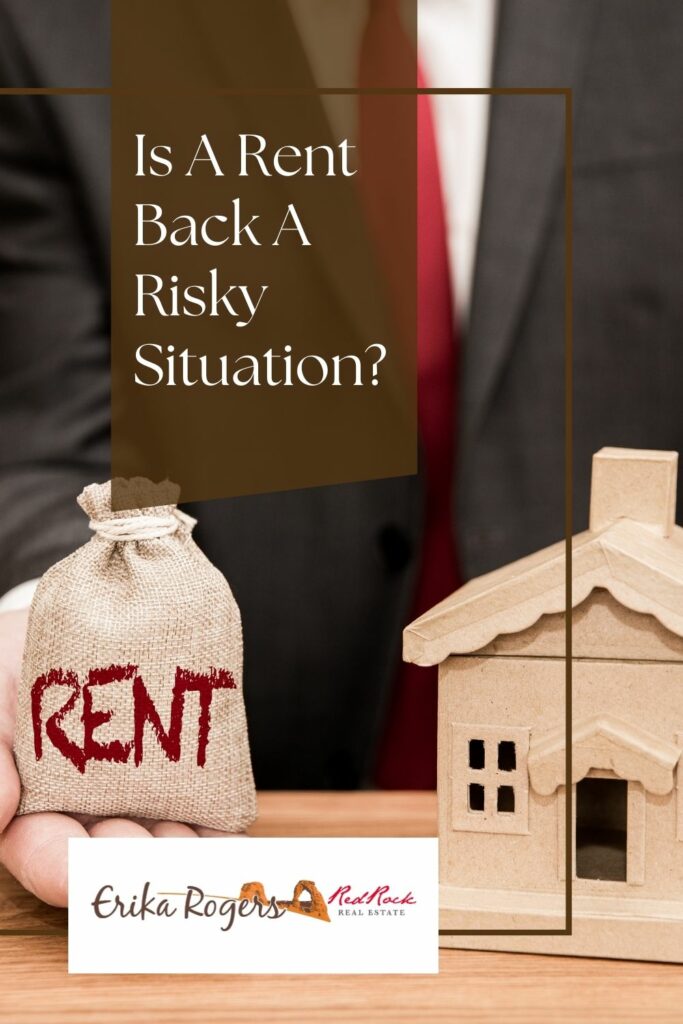 Are entering a real estate contract as a buyer and hearing the possibility of a seller asking for a rent back? What exactly is a rent back? Is it risky to approve of one? Let's dive into the details so you can make the best, well-educated, decision for your circumstances.
What Is A Rent Back?
A rent back is also known as a post-settlement occupancy. It is something a seller requests as a part of their sales contingencies and it has been around for a long time. This is when a seller will reside in the home after the buyer becomes the new owner and escrow is closed. Typically a rent back will last anywhere from 0-60 days.
Buyers are limited in approving rent bulks due to their financing which requires them to live in their primary residence within 60 days f the close of escrow. If a buyer is using the new property as an investment property, then they have the capability of approving a longer rent-back agreement.
A rent back agreement can be beneficial if you are a buyer who can accommodate this. It can be the reason your offer stands out from others. The terns can also indicate that the sellers gave a certain payment owed from their rent back and this additional income can be helpful for a new buyer. The amount can be negotiated as a daily amount or one sum for the duration of the rent-back period.
Sellers benefit from a rent-back agreement because it allows them more time to solidify their future housing plans, In some cases, it can help alleviate moving twice while they may be waiting to close on their new home. This can help them navigate their financing as they use the proceeds of the sale to purchase their new home. In rare cases, a seller cannot afford financially and physically to sell their home without the agreed upon rent back and will accept the offer of the buyer who is willing.
Is A Rent Back A Risky Situation?
A great back can be risky. The biggest risk is that there is the potential for the seller to not get out of the home on time. This can be a massive challenge if the buyer is trying to move in and has a move-out date from elsewhere. Financing is another big factor because you must live in your primary residence within the agreed-upon timeline your lender proposed for your loan to be approved.
Besides these reasons, there must be many else risks but I did always important to walk through the details of these agreements thoroughly so you have confidence in what you decided to approve of.
In Conclusion
Real estate can be challenging at times and there is a lot that goes into all of the details of each contract. If you have any questions about real estate or want to begin your home search in St. George, contact me. I would be happy to help educate you and make the process as smooth as possible while you buy or sell your home.