Is Buying A Fixer-Upper Worth It?
Posted by Erika Rogers on Monday, July 25, 2022 at 10:51 AM
By Erika Rogers / July 25, 2022
Comment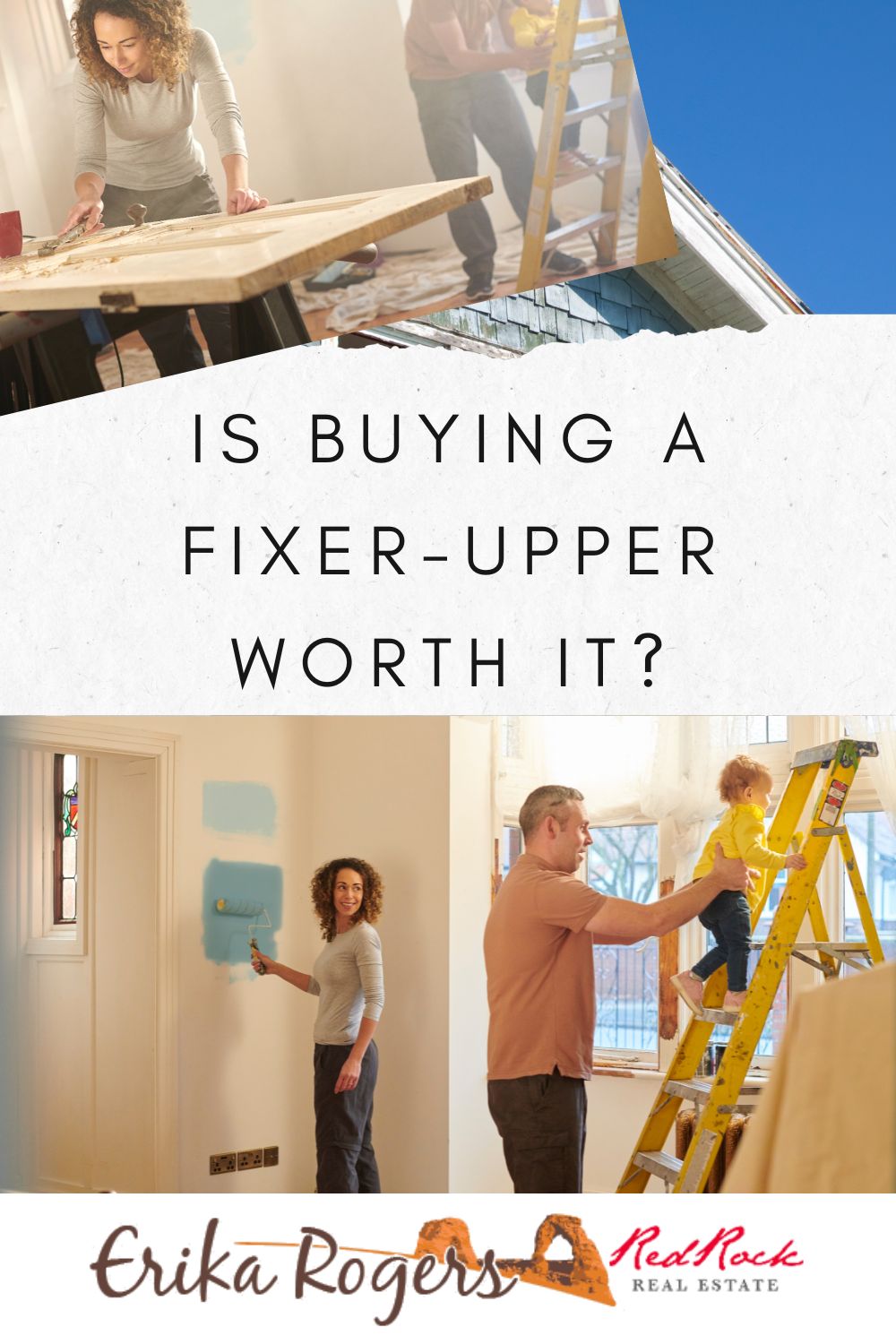 Is Buying A Fixer-Upper Worth It? – Rapid price growth during the pandemic-fueled housing market has made saving for a down payment a moving target for many first-time homebuyers. As prices for new-build and turnkey homes slip out of reach, younger homebuyers are turning toward fixer-uppers to lock in a fixed housing payment, start building home equity and make a house their home.
Is Buying A Fixer-Upper Worth It?
Although it may not be your first option, a fixer-upper can be a blessing in disguise. Older homes in need of some renovations present opportunities to personalize a home and earn sweat equity. Renovating an older house looks easy on TV, but buying and overhauling a fixer-upper takes careful planning and consideration.
There are several reasons to buy and renovate a fixer-upper. Perhaps the most prevalent today is that the turnkey homes in your target area are out of your budget. Home prices grew nationwide in 2021. In an era of price growth, fixer-uppers present an opportunity to buy with lower purchase prices and down payments, giving first-time homebuyers, in particular, a chance to break into the market.
Fixer-uppers can also make great investments.Homes typically appreciate by 3-5% per year. Putting in the work to upgrade and modernize a home can increase its value on top of standard appreciation.
Buying the fixer-upper is the largest expense of your project, so spending extra time and effort to bring down the cost can leave you extra room in the renovation budget.
Before you shop for homes, come up with an all-in budget, and think about the types of renovations you are willing to take on. Are you willing to strip down to bare studs for a complete overhaul, or are you more comfortable with cosmetic fixes like new floors and paint? Budgeting to renovate a fixer-upper is challenging because you don't always know what you'll find when you start construction. For example, if you discover that there's mold behind the drywall, it could cost anywhere from $1,000 to $20,000 to remove it.
Take some time to research your target housing markets. How much are fixer-uppers selling for there? How much are homes that have already been renovated selling for? As you shop, make a list of the renovations you would make and contact a contractor to get a ballpark idea of how much they would cost. When you've found an eligible fixer-upper, make sure to get a detailed home inspection from a reputable inspector.
Buying a home is complicated and stressful enough, so unless you're 110 percent committed to investing the time, money, energy, and elbow grease into repairing a house, you may want to buy move-in ready. If you're just starting out and can't afford to pour unexpected costs into a big project, buying a home as-is can be an easier introduction to homeownership. On the flip side, DIY-ing your dream home comes at major costs but could be a good move if you have the resources and know-how to do so.
Contact me today to find out information on tiny houses in and around St. George and Washington or a list of current lots available zone for tiny house construction.
More great tips for homebuyers and builders.