Kitchen Storage Tips Perfect for Any Kitchen
Posted by Erika Rogers on Wednesday, September 2, 2015 at 2:24 PM
By Erika Rogers / September 2, 2015
Comment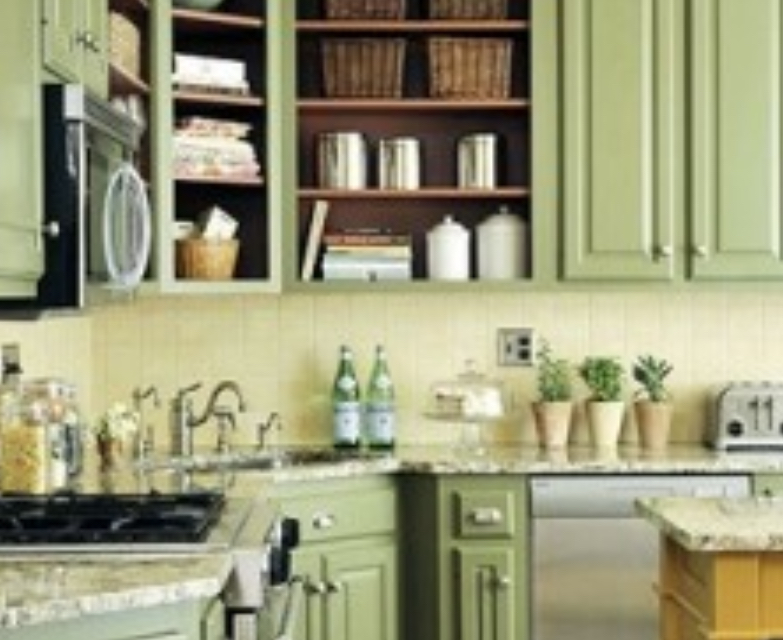 Kitchen storage tips are much needed when you find your kitchen is in disarray. You can find articles, blogs and videos everywhere online that are talking about things you can do to your kitchen to improve your homes appearance and home selling price. And storage space is at the top of the list. Therefore, I have some kitchen storage tips that can help you create the space you may need or just want.
Kitchen Storage Tips:
Kitchen Storage Tips; Create Counter Space – Before you start tearing out or building extra counter space, you can invest in a prebuilt, stand alone island that can serve as extra storage or a workspace for food prep.
Kitchen Storage Tips; Pots and Pans – It's not always easy to cram all your pots and pans into your current cabinet space. Therefore, try a hanging rack. They will be on display and it will save you space. Plus, it's a very affordable option.
Kitchen Storage Tips; Spice Solution 1 – If you don't have enough cabinet space, you can place your spices in decorative jars and place them on the counter as a display. You can arrange them uniquely to look fantastic.
Kitchen Storage Tips; Spice Solution 2 – If you have drawer space instead of cabinet space, you can store your spice collection in a drawer. It will make finding the right space quick and easy. It can be an optimum solution.
Kitchen Storage Tips; Cabinet Color – You can create the illusion of more space by painting the inside of your open faced cabinets. You can also add wallpaper to the inside for that extra flare.
Kitchen Storage Tips; Pegboard Wall – The pegboard wall isn't just for handy tools anymore. You can paint them to match your kitchen colors and hang an array of items on it, such as pots, pans, spatulas, oven mitts and much more.
Kitchen Storage Tips; Corner Cabinets – When you just need a little extra space and you have an empty corner, you can add a corner cabinet. It can be the perfect place to store glasses and coffee cups.
Kitchen Storage Tips; Coffee Cup Collection – Many homeowners have a huge coffee cup and tea cup selection. You can add hooks to the inside of your cabinets and create a quick and easy space for them without really adding space at all.
Kitchen Storage Tips; The Fridge – The refrigerator can be the perfect solution for overflowing drawers that hold loose articles and important numbers. You can attach a corkboard to the front of your refrigerator to keep all that important stuff at your finger tips.