Mortgage Pre-Approval Shaming? Is This a Thing?
Posted by Erika Rogers on Friday, July 20, 2018 at 9:09 AM
By Erika Rogers / July 20, 2018
Comment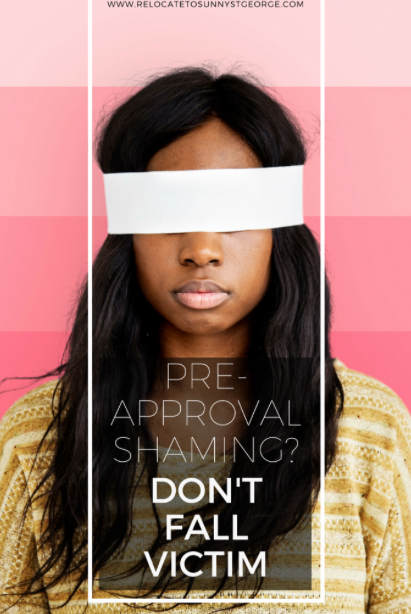 If you're new to real estate the pre-approval letter is a letter buyers receive from their lender stating how much money they can spend on a house based on their income, assets, and liabilities. But there's a new thing out there in the real estate world called "mortgage preapproval shaming". And, is this really a thing?
Before you shop for a home or a real estate property of any kind it is important to get a mortgage pre-approval unless you are buying with cash. A mortgage pre-approval allows you to know what price range you can afford, sellers will see that you've done your financial homework, and use the mortgage process will be smoother and faster. This all seems great but did you know the 42% of homebuyers go shopping without a mortgage pre-approval?
These advantages to the pre-approval process should be enough to convince you to get one of these letters before looking at homes. There's nothing more frustrating than finding the home of your dreams only to do the financial steps necessary to buy it and find out you can't actually afford the monthly mortgage payment. It's devastating to some buyers and that's why I recommend all of my buyers, if they are buying with a home loan, go through the pre-approval process first.
Most real estate agents and sellers will not even accept an offer without a preapproval letter.
If there's no guarantee or even the chance of a guarantee, that the home buyer can afford the property, why would the seller accept the offer? They may counter offer asking for a pre-approval letter, but if the buyer cannot produce a pre-approval letter or financing falls through, the seller has to start all over.
This is why it is crucial to understand your finances before buying real estate or even looking at homes. If you have no idea what your credit score is, what's on your credit report, or how much you can afford, it makes the home buying process very cloudy and unpredictable. In today's hot real estate market, sellers can be very picky when choosing what offers they will accept. I just had seven offers in the first week of one of my properties, and you can guarantee that if they did not have a pre-approval letter, the offer wouldn't even be considered.
A pre-approval letter is more than just being prequalified. Anyone can pop on a real estate website and type in their income and determine how much their monthly mortgage payment could be. We try to stay under 40% of the income going towards housing. But, without a lender really digging deep into your credit history and report, this doesn't mean that you naturally can get a loan. Lenders look at a lot of other details besides income.
Just about any lender or loan officer can offer you this preapproval letter should you qualify, but you should also shop around for a mortgage just as much is you do the home itself. Finding the right rates and lender that you like and trust is imperative to a smooth mortgage process.
If you are in the starting process of homebuying let's start with the very first step and get a mortgage preapproval letter. Give me a call for some suggestions and referrals in the area and let me make you feel more confident with your home buying process.