Most Common Questions About Buying a Short Sale
Posted by Erika Rogers on Tuesday, December 29, 2020 at 9:23 PM
By Erika Rogers / December 29, 2020
Comment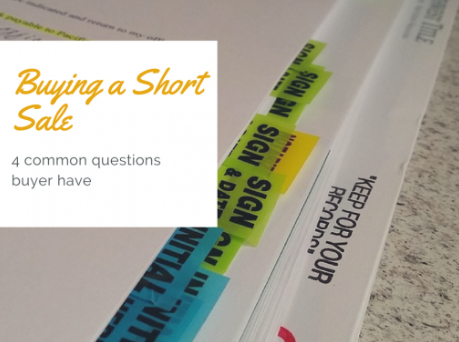 Yes, short sales are still out there. It's finding them that can get tricky, but if you do, and you have the patience, you can score a great deal. As a real estate agent for St. George, I have dealt with a lot of different types of transactions, short sales being one of them. Although they are not as prevalent as they used to be, some homeowners are still underwater depending on when they bought and that can be an advantage to buyers looking for a deal. Here are some common questions people ask.
– How long does it take?
Every transaction is different but it shouldn't take longer than a year. I know that sounds crazy, but short sales are anything but short. Typically, they are 2-6 months. There are so many parties involved that it just takes time. You can get a good deal, but you'll usually have to wait for it. So, if you're not in a hurry, a short sale may be a great option. One thing to remember, use your own agent when buying a short sale. Don't go with the listing agent as your interest may not be at the forefront. Use your own buyer's representation. You'll be glad you did.
– Where can I find short sales?
Again, having a great agent on your side is the best way. Take a look at the Notice of Defaults for options but honestly, just trusting your agent is the best way to find exactly what you want. We do all the research so you don't have too.
– What kind of loan do I need?
Any loan will usually work but the easier the loan, the higher chance of an acceptance. Lenders have to approve your financing so a conventional loan with 20% down looks way better than an FHA with 3.5%. The lender has to agree to the terms of your loan since it's not the homeowner you are negotiating with but the lender that holds the title to the property. The better your financing is, the more likely the lender will agree.
– Is a short sale the same as a foreclosure?
Yes, and no. Short sales are usually a better deal than a regular listing but not as good as a foreclosure. A short sale is where the homeowner and lender have agreed to sell the property for less than the homeowner owes. A foreclosure is where the homeowner has walked away from the house and/or the mortgage and just stopped paying so the lender has no choice but to sell the property at a loss. Foreclosures may have more damage and need more repairs and usually, lenders won't do much to fix up a home in either situation.
If a short sale seems like a tempting opportunity to own a house for less money, give me a call. Let's talk about the realities of it and if it makes sense for you. Want to look at Short Sales in St. George and Southern Utah? Call me today!
More Tips for Home Buyers: