Moving in a Hurry? Stress-Free Tips to Buying and Selling Simultaneously Fast!
Posted by Erika Rogers on Tuesday, May 29, 2018 at 9:49 AM
By Erika Rogers / May 29, 2018
Comment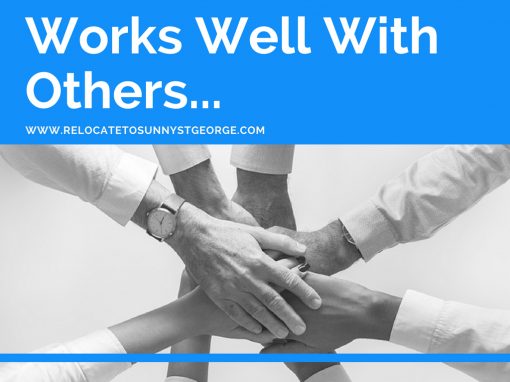 The good news is you got a promotion or brand-new job; the bad news is you have to move quickly. There's nothing more stressful than having to sell and/or buy a house in a short amount of time. We talk about preparation and planning to stage and sell your home plus taking the time to find the right school district or neighborhood, but sometimes we are not afforded those luxuries. We have to sell quickly, by fast in a new place, and quickly adapt to the changing environment. If this sounds like your life right now, here are some basic tips to keep in mind to hopefully keep this move as stress-free as possible.
First, talk to a real estate agent.
Talk to a local real estate agent that knows your market and the neighborhood. This is not the time to interview 10 different agents. Ask around, get referrals, and find it agent you trust that sells a lot of homes during the year. Find out how quickly you can sell and if there's anything specific you can do to make the sale go quicker.
Second, talk to a real estate agent in the new town.
If you're buying in a different state or county, you may need a different real estate agent. Find a real estate agent there and connect them with the listing agent of your home now. They can coordinate timeframes and timelines, and make sure things run as smoothly as possible.
Related Post: 8 Home Items that appeal to Next-Gen buyers
Ask your employer about any moving or relocation benefits.
Your new employer may pay for you to visit your new town and scout out houses or pay for renting a property until you find the right one to purchase. Ask if your employer is going to put forth any relocation funds or moving expenses. You might be surprised, but you never know unless you ask.
Can you afford your new town?
Different towns and cities may have higher or lower costs of living than where you live now. Make sure you can afford a home in your new location or what type of homes are most affordable to you.
MORE: 30 relocation tips to make your move easier.
Is there any specific hazard you need to know about the region?
Some states have more radon than others and beach towns may be more susceptible to hurricanes and winter storms. Ask your real estate agent in the new town if there's anything particular you should be aware of. This can also affect homeowner insurance costs.
The skinny on home inspections and appraisals.
Connect with both you're buying agent and your listing agent on the details of the appraisal and the home inspection. Buyers of your house will probably want a home inspection so it's important to listen to their needs and be practical about the response. You'll also need to make sure that the home appraises for market value. Both real estate agent should be in close connection with these details.
Related: Why do Some Homes Sell Faster Than Others?
Find a moving company that works in both cities.
If you're not moving everything yourself but using a moving company, find a national company with excellent referrals and reviews. You want to know that they can pack up everything and move into your new location without switching drivers, companies, or trucks.
Buying and selling simultaneously, especially in a hurry, can be stressful but I would say the number one thing is to find a real estate agent that is well-versed in simultaneous closings and has great communication skills with all the parties involved in the transaction.
Buying or selling around St. George, Washington, or Hurricane? Give me a call today. I've worked with hundreds of agents over the years for simultaneous closings can help you relocate quickly with as minimal stress as possible.