New Homeowner Maintenance 101
Posted by Erika Rogers on Tuesday, December 22, 2015 at 1:18 PM
By Erika Rogers / December 22, 2015
Comment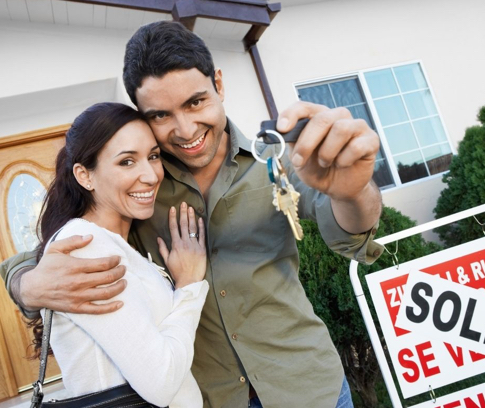 There's a lot of excitement when you're a new St. George homeowner, but don't allow the joy to cause you to overlook the basics. You'll definitely want to avoid these easy to prevent maintenance tips that could cost you big time.
Locate your main water shutoff valve. Make sure everyone in the household knows where it's located and how to close it, in case of an emergency. Water from a broken pipe can discharge dozens of gallons into your home's interior in a matter a few short minutes, soaking everything in reach, including flooring, drywall, and even your valuables. Water damage is one of the top household insurance claims.
Call 811 before digging any holes in your yard. It's spring time and with that comes digging to plant bushes or building a fence. Before doing any digging calling 811 (National Dig Safely Hotline) is a must. The hotline will contact all your local utilities, who will come to your property to mark the location of underground wires, cables, and pipes. This service is free and will keep you and your family safe and help avoid costly repairs. In most states, calling 811 is the law.
Checking the slope of foundation soil. The ground surrounding your foundation should slope away from your home to make sure water from melted snow or rain doesn't soak the soil around your foundation walls, and causing leaks and cracking of your foundation, leading to expensive repairs. This kind of water damage accumulates over time. Also, make sure drains extend at least 5 feet away from your house.
Know the depth of attic insulation. First things first is finding your attic access location. Find the ceiling hatch, which is normally a square area in a hallway or closet ceiling. Push the hatch cover straight up and have a ladder handy to inspect the depth of your insulation. If you can see the tops of beams, you certainly don't have enough. The recommended insulation for most attics is about R-38 or 10-14 inches deep, depending on the type of insulation you choose. You'll also want to make sure your hatch is insulated with a 4 inch thick foam board.
Drilling into your walls. As a new homeowner you may need to hang shelves, closet systems, and artwork which means drilling into walls. Make sure you know what's behind thse walls, because you may find pipes, ductwork, wires, or cables. A stud finder is helpful to find studs, cables, and ducts.
Cutting down trees in your yard. This can be a very risky task and something that isn't worth handling on your own. It can also lead to damaging your house, property, or your neighbor's property if you're not experienced. Cutting down your trees should be left to a professional tree service.