New No-Downpayment Option Coming for First Home Buyers
Posted by Erika Rogers on Friday, September 29, 2017 at 12:00 PM
By Erika Rogers / September 29, 2017
Comment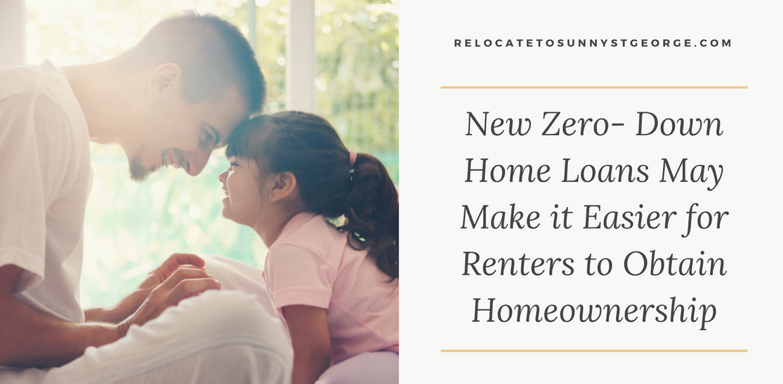 Rents are skyrocketing across the country making it more and more difficult for Americans to save for a down payment. But, the Federal Reserve is proposing a new 30 year, no down payment mortgage with a fixed monthly payment. The idea is to help those that can afford rent each month but just can't afford to save for a down payment. The median rent across the nation rose 3.6% in 2016 at $841 a month. Of course, in major cities across the country rent is considerably more. This makes it almost impossible for anyone to actually save for a down payment.
Under this new plan, Americans could buy a home with zero money down and establish monthly payments as soon as you are approved for the mortgage. The monthly amount you pay would be fixed even the interest rate could be adjustable. This is different than an adjustable rate mortgage; the equity in your account would act as a buffer against market fluctuations. When interest rates drop, any potential savings would go to your equity account and when rates increase they will pay down the principle of your loan to keep funds on hand.
This will actually help the homeowner purchase the home faster according to federal economist Wayne Passmore, the responsible party proposing the plan. Borrowers would get an initial lower interest rate versus a traditional mortgage and any additional costs that homeowners typically pay to cover the risk of defaulting alone will be removed.
Downsides?
I know, this sounds like a pretty good plan but there are downsides to any good proposal. Mortgages would not allow borrowers to refinance so if interest rates drop, you may not be able to cut your monthly mortgage payment in the future. The difference would instead be placed in the equity account.
If interest rates continue to increase, the loans equity accounts could deplete faster than expected. The plan works better with flat, plateaued or falling interest rates but when rates are continuing to rise and equity goes towards the negative, banks may have to make up the difference and there could be a loss on the loan.
As with any new nontraditional loans, there is some form of risk. This type of loan is not meant for everyone but it was a way to spark discussion on affordable housing and help some renters gain access to homeownership. [Source]
If you're interested in this type of loan feel free to contact me. If this loan plan goes into action, it might be easier for you to obtain a home loan. However, as with any type of loan, it's important to know your risks and liabilities that go along with it.