Now That School Has Started, Should I Even Bother Selling?
Posted by Erika Rogers on Tuesday, September 11, 2018 at 9:54 PM
By Erika Rogers / September 11, 2018
Comment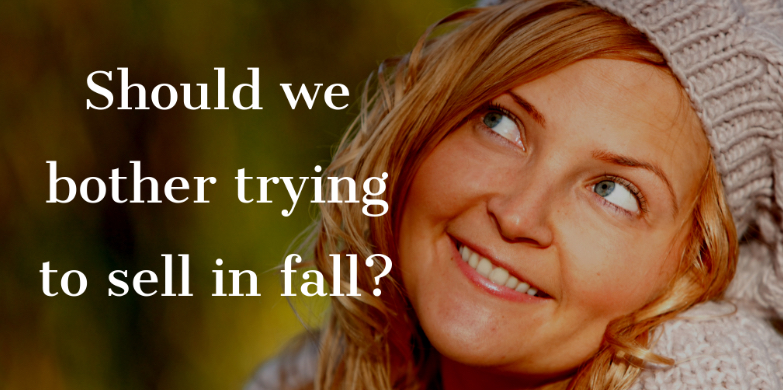 Something I hear almost every year around this time. People scramble to sell houses during the spring and summer and then feel frustrated if their home is still on the market by now or if they realize they have to sell come fall. But here's the thing, not everyone goes back to school! Millions of us have no kids at home so the world doesn't revolve around the school year, AND THAT'S OKAY. And this is great news for anyone that needs to sell in the fall or winter. Besides, there is less competition for both buyers and sellers. Sure, the stigma says to sell in the spring, but that just isn't practical for everyone. Sometimes we don't get a say when we need to buy or sell, which is great news for both parties, buyers and sellers.
When you list in the fall after the young world has gone back to school, you don't have all the other homes on the market from those that really could list during the spring and summer. Inventory is down, which means your asking price could go up. Think about it; when you are competing with hundreds of other homes on the market, you have to be priced competitively, but when that inventory drops, there just isn't that much competition, which means you don't have to underprice your home.
Plus, for buyers, there aren't as many homes on the market, so your home will probably stand out. Buyers too may not have the choice when they need to move so your home will naturally stand out and you know you'll have serious buyers as well. No more looky-loos or pointless open houses. Buyers looking in the fall and winter really are looking for a house. Serious buyers mean you won't have a lot of not-so-serious buyers traipsing through your home. And hopefully, this also means a faster offer on the table.