Old Fashioned Home Trends that are Making a Comeback
Posted by Erika Rogers on Monday, July 12, 2021 at 6:19 PM
By Erika Rogers / July 12, 2021
Comment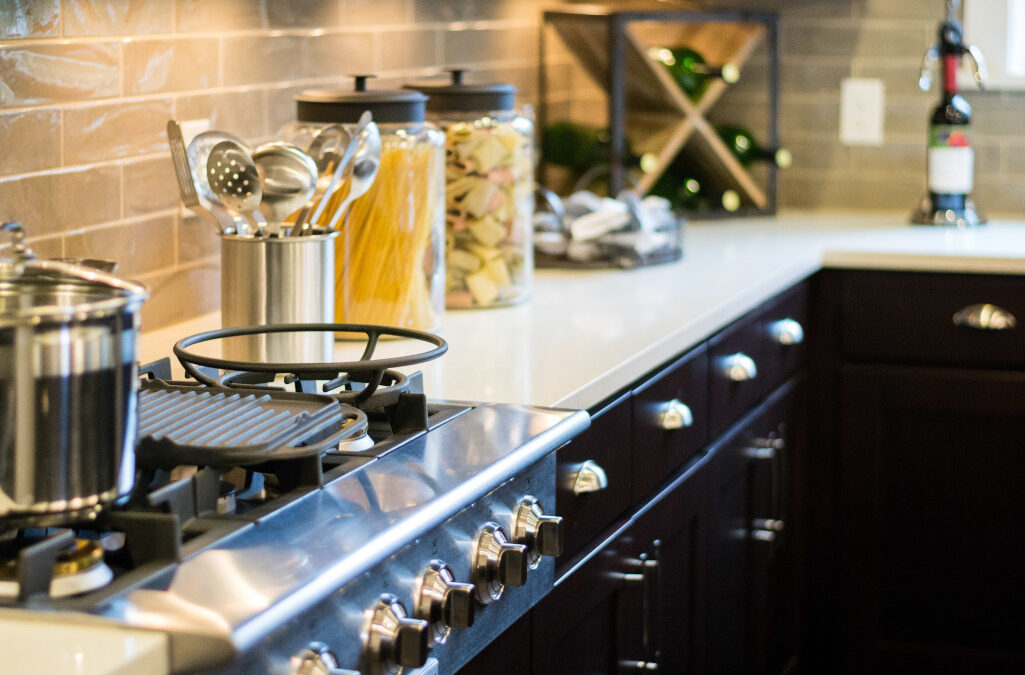 Each one of us has our own items that bring feelings of nostalgia. They bring warm and fuzzy thoughts to our heads. When it comes to interior design there are certain trends that are considered retro or old fashion that are inducing some nostalgia and some homeowners are welcoming some of these things back with open arms. Luckily a lot of these nostalgic retro items from days past have been given a modern reboot and look much better than ever before.
Here are some fun old fashion home trends that are making a comeback
Fringe
Fringe back in the day was beloved on items such as lampshades. Today fringe is seeing a comeback in modern ways including those beloved lampshades as well as throw pillows, mirrors, and more. There are tasseled home accessories for every mood and taste in a variety of colors from deep greens to red with textures including velvet and brass.
Dark kitchens
Between the 70s and the 90s a dark cherry stain or dark walnut was very beloved. This gave way to crisp white and stone greys or even pastel blues from the early 2000s into about 2019. But today we are seeing a comeback of dark shades in the kitchen, especially where cabinetry is concerned. Right now a dark green or midnight blue or even a charcoal gray cabinet is highly sought after. To make this trend work in your kitchen be sure to offset it with the proper wall color, and a light color countertop in addition to the correct flooring or you could turn your kitchen into a gloomy cave.
Wood paneling
In the middle of last century finding wood paneling along the walls of a family room or den was not uncommon and highly sought after. This trend first started in the late 1940s with the presence of an orangey-hued wood finish was used heavily until the 1970s. This appetite for wood-covered walls diminished from the 90s to the early 2000s, but it is now making a comeback. Today wood paneling is sought out in more subtle ways to bring texture and interest to the walls of a room. You may find it in a lighter color and finishes and in the form of just an accent wall as opposed to covering every single wall in a room. Today many master bedrooms are showing up with interesting texture and architecture from wood paneling.
Square tiles
Somewhere around the 1980s square tiles were something everyone wanted in their home. They brought asymmetrical look and decor in the walls of bathrooms or were found in flooring like the kitchen and maybe even on stairs. They were also found in all types and all kinds of interesting colors from avocado green too baby pink. Today the square tile is coming back into fashion with its boxy straight-line grids, but they are coming back in the form of crisp white tiles and gray grout.
Tile with bold design
In the days beginning in the 1950s decorative tiles with bold designs were popular in homes around the world especially in North America. Most people may remember the browns and orangey colors of diamond-shaped patterns that some of us would probably attribute to maybe the 70s. Today these bold patterns are making a comeback but in a different color palette. Most of these very popular and trendy bold graphic designs are coming in the form of blacks and whites to create more of a simple yet still dramatic statement. Many of these decorative and bold pattern tiles are used as accents in a small portion of a room as opposed to all over it like it was in the past.
There are many fun ways to bring the nostalgia from yesteryear into your home with a modern twist. If you are looking to sell your home using a few of these elements may even help your home to appeal to buyers. With the help of a stager or an experienced real estate agent you could make these retro trends showcase your home and work for you.
For more information on homes for sale in Saint George and surrounding areas please contact me anytime.
Erika Rogers – your real estate leader in St. George, UT, and surrounding communities. She specializes in new construction, golf course communities, gated communities, 55+ adult communities, St. George luxury real estate, and Washington Utah homes in all Southern Utah communities.
More Home Seller Tips