Open Bathrooms the New Future in Real Estate
Posted by Erika Rogers on Thursday, April 7, 2016 at 9:42 AM
By Erika Rogers / April 7, 2016
Comment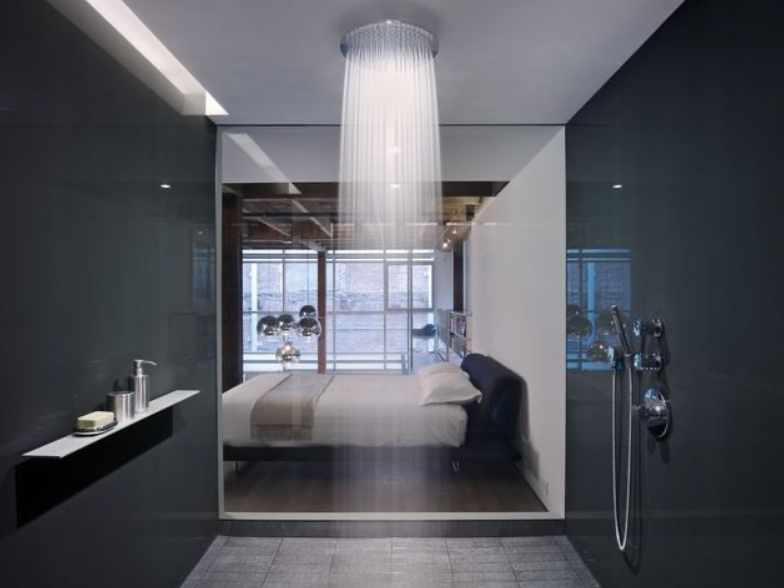 Open bathrooms are now the new future in real estate trends. There's no doubt you have heard of open kitchen, open living room, open dining room trends by now. It's real estate trends that helps a home look more spacious without adding actual square footage. So now, the newest home trend is open bathrooms. Who would have thought? And, how long will it last?
These days nothing is private anymore. And, just like cooks want more interaction in the kitchen, people sitting on the john want a little chitchat too. Therefore, open bathrooms can easily solve this problem. No more sadness and boredom in the bathroom. The open bathrooms concept has solved the problem of being isolated. You can now do your duty and catch up with your family too.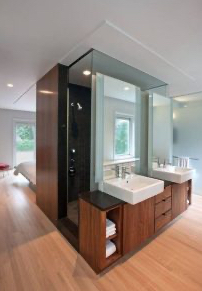 This really isn't as weird as it may sound. Newly designed open bathrooms will not have as much odor as an isolated bathroom does. The ventilation systems are much stronger and will get rid of any offending odors. And, you no longer have to settle for half bathrooms anymore. You can open up your half bathroom by adding a shower there too. Just picture showering feet away from your bed. It's really possible with the new trend of open bathrooms.
Because of social media, it's now trendy to be open in all aspects of your life. So, why not reflect that at home too? Don't hide in your own castle. Most people put all their business on line anyway, so why not put yours out at home too. Many celebrities have already implemented the open bathrooms concept because of how trendy they look when complete. The photos speak for themselves. And, many new and young home buyers are looking for homes with open bathrooms already installed.
The one thing I can say is, keep your open bathrooms in your private areas. Save at least one isolated bathroom for guests. Guests don't want to see what you have and you don't want to see what they have either.
This open bathroom real estate trend information is brought to you by: Erika Rogers – your real estate leader in St. George, UT and surrounding communities. She specializes in new construction, golf course communities, gated communities, 55+ adult communities, St. George luxury real estate, and foreclosures in all Southern Utah communities.