Organize Your Outdoor Life in St George!
Posted by Erika Rogers on Wednesday, June 7, 2017 at 12:34 PM
By Erika Rogers / June 7, 2017
Comment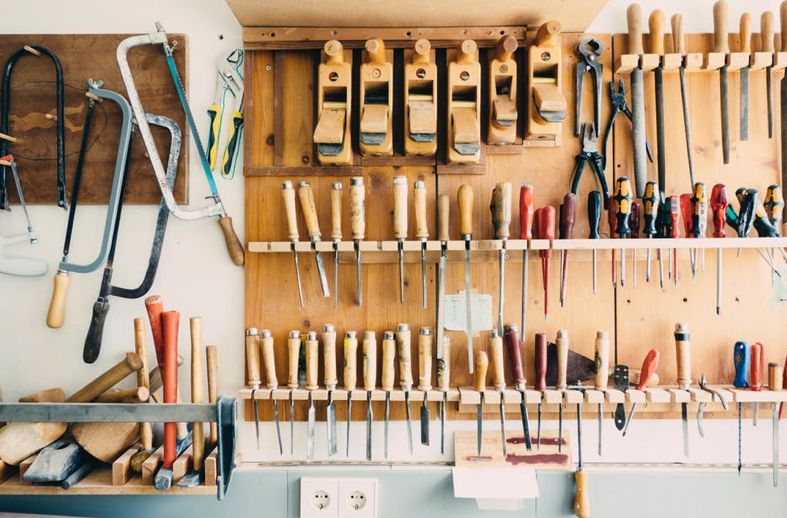 Summer is officially here! The hot sunny days bring summer fun, and of course, yard work. As if working in the yard isn't hard enough work, the last thing you need is an unorganized mess for yard tools and supplies.
Have you taken a look in your storage shed yet? Having a chaotic supply area just adds more work and that is before you even get to work on the real issue, your yard. Organization in all areas of your life provides the least stress.
With that being said, here are some great ideas to implement in your life to make tackling your yard so much quicker!
If you are storing your lawn equipment in the garage, instead of propping your shovels, rakes, etc. up against the wall, put up a pallet board. This makes a great storage hack and holds a lot of stuff.
Another great garage idea is to put up shelving to get your yard tools off of the floor of your garage. You can easily do this by installing vertical shelving to suit your needs.
If you are a handy person, you can actually create your own tool cart. This can be a fun project for some! Customize it based on your needs and even put wheels on it. Everything right at your fingertips.
For smaller hand tools, install a simple bar and use S shaped hooks to hang these tools from.
For the kiddos who love to play and dig, you can place their hand tools in unused planters nailed to the fence or wall.
You can add storage anywhere! If you have some wood lying around, turn them into a hanging storage unit. Think of it like installing cabinets in the garage. They look nicer and it is always better to have items in storage than just lying around.
This Organize Your Outdoor Life in St George information is brought to you by:Erika Rogers – real estate leader in St. George, UT and surrounding communities. She specializes in new construction, golf course communities, gated communities, 55+ adult communities, St. George luxury real estate, and foreclosures in all Southern Utah communities.