Outdoor Lighting Tips – Adding Curb Appeal and Beauty
Posted by Erika Rogers on Friday, April 22, 2016 at 9:36 AM
By Erika Rogers / April 22, 2016
Comment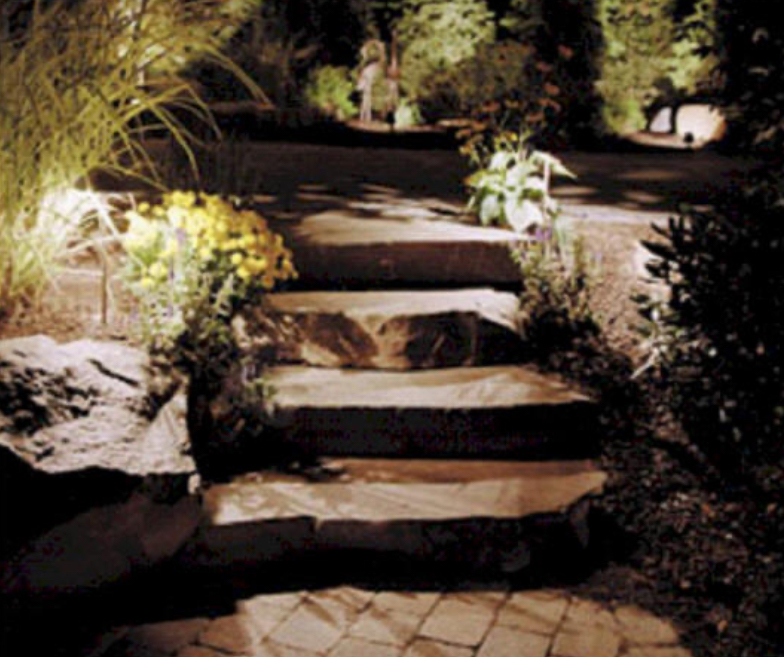 Outdoor lighting can add curb appeal and beauty to any home. It is an important element for outdoor parties and gatherings in the evenings too. At night, it will help make your home shine while other homes around yours look dark and dull. Outdoor lighting not only enhances the beauty of your home, it also provides safety and security. Now is the perfect time of year to enjoy warm nights with family and friends. Therefore, since there are so many lighting options available and techniques to use them, I have some outdoor lighting tips to light up your outdoor space.
Outdoor Lighting Tips for Adding Curb Appeal & Beauty
Line walkways – Line your walkways with votive candles in plastic or glass containers. Space them out at least 2 ½ feet apart.
Traditional – Hurricane lanterns or pole lighting can be found at any hardware store or home improvement store.
Luminaria – Create luminaria by wrapping rice paper into a cylinder. Attach it to a tap light to finish. You can also buy packs of luminaria lighting at your local home improvement store.
Low-voltage and LED – This lighting is popular sources for ambient pool lighting, or install fiber-optic lighting to create a starry background in your pool's floor and around its edges. Floating and solar-powered lights are also available. Be sure to check with your local building authorities for safety regulations before installing new lighting systems in existing pools.
Create fairy land – String fairy lights around your outdoor spaces trees. You can even incorporate the fairy lights into your centerpieces.
Paper lanterns – Hanging paper lantern also puts a little romance in your outdoor space while providing the light you need.
Create the mood by color – Blue is really popular right now. It's also very romantic. Red is another favorite. It creates a more festive party atmosphere for the younger crowds.
Tiki torches – The tiki torch is super popular and very retro.
Wire baskets – You can make small wire baskets for votive candles and place them around your patio or in your trees.
Bright task – Grilling and serving areas need more light. To accomplish this, install a recessed spot-light on an adjacent roof overhang, mount lights on a railing behind the grill or use a portable fixture approved for outdoor environments.
Steps, paths, and driveway – These areas should be illuminated to make sure family members and guests are able to move about easily and safely after dark. You can install path lights or post lanterns or attach lights to the side of the house. Low-level path lights, which spread circular patterns of light, will brighten your walkway while highlighting nearby flower beds, shrubs and ground cover. Low-level path lights can also be used to define the boundaries of long driveways.
These outdoor lighting tips are brought to you by: Erika Rogers – your real estate leader in St. George, UTand surrounding communities. She specializes in new construction, golf course communities, gated communities, 55+ adult communities, St. George luxury real estate, and foreclosures in all Southern Utah communities.