Outdoor Patio Ideas for Fall in St. George UT
Posted by Erika Rogers on Wednesday, November 4, 2015 at 1:41 PM
By Erika Rogers / November 4, 2015
Comment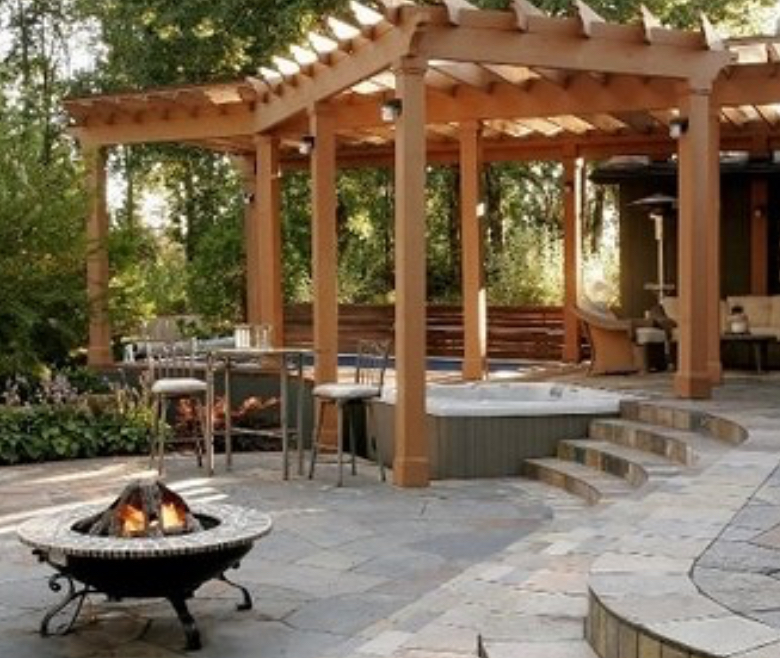 There are tons of outdoor patio ideas for the fall in St. George UT because of the perfect weather we get to enjoy year-round. If you live in St. George UT, you can maximize your patio space with some of these outdoor patio ideas. I have found five of the most popular outdoor patio ideas that you can take advantage of today.
Outdoor Patio Ideas for the Fall
A Hot Tub – You can easily turn your backyard into a year-round refuge that you can enjoy anytime. There are several types and layouts of hot tubs to choose from. Just simply choose the one you and your family will enjoy the most, and one you can easily afford.
Outdoor Heaters – Many outdoor patio ideas now include large outdoor heaters for gatherings and entertainment. The best thing is that you can control just how much heat it puts out. And, they come in many very attractive designs. So, if the temps start to dip a little lower than what is comfortable for your outdoor gathering, try one of these outdoor heaters. They also come in tabletop sizes, electric and propane.
Shutters or Curtains – If you live in an area that gets breezy in the evenings, curtains or shutters can help block out that cool wind so you and your guests are comfortable all evening long. This will help keep your warm air in during the fall and it makes a lovely retreat to escape to.
Fire Pit – You can build your own fire pit or buy a pre-built fire pit. Either way, you can really take advantage of the cool evenings outdoors with your guests while enjoying the perfect atmosphere for telling stories and roasting marshmallows or enjoying a nice glass of wine. Just pull up a chair and enjoy this outdoor patio idea for the fall in St. George UT.
Upgrades – For those who can afford to invest a bit of money into their outdoor patio, you can try adding heated flooring, an outdoor kitchen, an outdoor living space, an outdoor fireplace, or an outdoor bar. No matter what you choose to upgrade with, it will transform your current outdoor patio space.
These outdoor patio ideas for the fall are brought to you by: Erika Rogers – your real estate leader in St. George, UT and surrounding communities specializing in new construction, golf course communities, gated communities, 55+ adult communities, St. George luxury real estate, and foreclosures in all Southern Utah communities.