Plans for Springdale Over the Next 20 Years
Posted by Erika Rogers on Sunday, December 19, 2021 at 12:16 PM
By Erika Rogers / December 19, 2021
Comment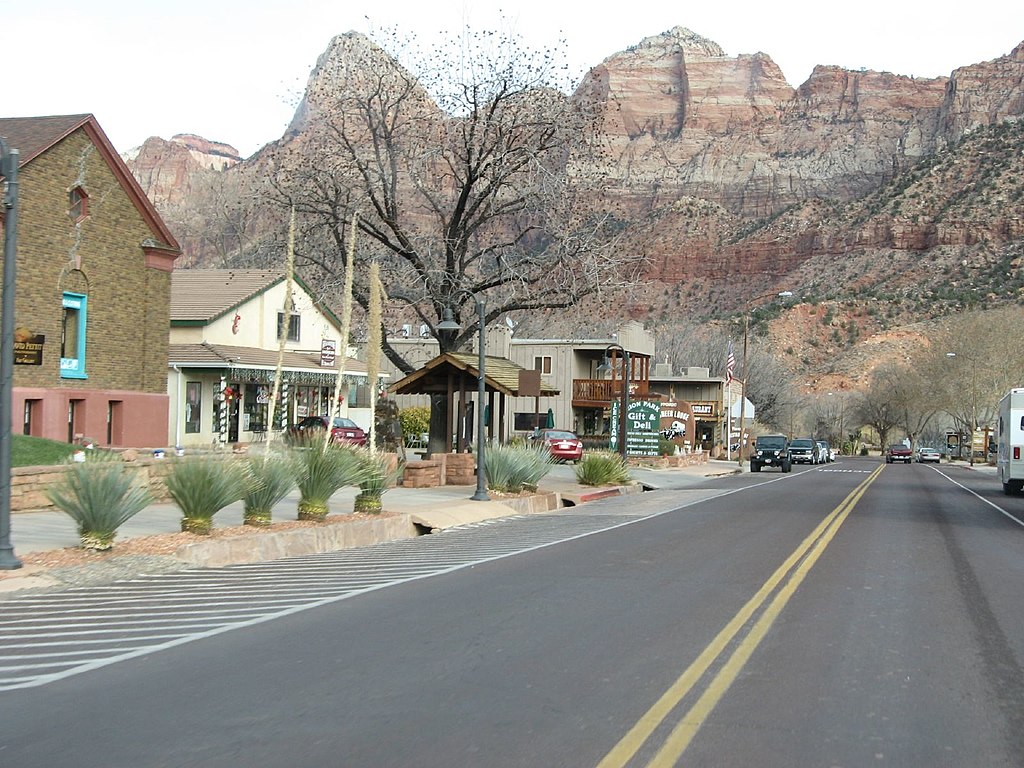 A loose structuring for Springdale's next 20 years has been submitted by the town's planning commission. Town officials submitted this recent general plan for the future of Springdale over the next 20 years with the help and recent input from the public.
City officials say they have worked on the plan for almost a year and have put in plenty of tweaks and have read over it several times, then included some re-tweaks. The last public meeting received input from members of the community and it helped to incorporate a few changes that would impact the overall general plan.
This newest plan for the future of Springdale over the next 20 years addresses several areas and some of them include land use, public health, transportation, and natural resources. The plan outlines goals and strategies for the local government as well as residents and businesses in hopes to help Springdale retain its amazing village character while successfully continuing on into the future.
One of the other ways in which town officials received feedback was by conducting a survey in hopes to gather as much information from community members as possible.
Town officials have said that Springdale is full of uniqueness that is defined by a setting that is unparalleled with natural beauty and full of scenic vista's as well as a historic mix of agricultural and low-density residential areas. Springdale is also an area of limited commercial land uses throughout the town and has held to a restrained size and scale intensity of buildings and infrastructure. Springdale takes pride in its unique village character and these plans have included protecting the character of Springdale that everybody currently loves.
Some community members have shared their concerns over the proposed high-density apartment complex that will be built next to the 8 acres that are owned by Diane and Greg McDonald just off of Balanced Rock Rd. These 8 acres, along with the adjacent properties along the boulevard, are seen as some of Springdale's most wildlife-friendly properties.
Several community members would like to continue to see minimal development in this area to allow for native vegetation and wildlife to remain undisturbed and continue to spur a healthy habitat for native wildlife species.
In addition to the concerns over new building projects is the changing of zoning to a transitional residential status which would allow up to six housing units per acre. Many residents are concerned that adding more housing to Balanced Rock Rd. would also lead to worse conditions of the actual road itself, especially where winter weather is concerned.
The future plan for Springdale also includes a large number of transportation issues to be covered including traffic and parking congestion from vehicles of all types being minimized and managed around the town. The town wants to plan for and accommodate emergent transportation technologies including electric vehicles and charging infrastructure to help power these types of vehicles.
The town hopes to address some transportation issues by participating in regional transit planning efforts. Town officials are hoping to be able to develop infrastructure in the town that will support walking and bicycling as a primary mode of transportation within the downtown area of Springdale. Springdale is hoping to partner with Zion National Park and the State Office of Tourism to support an in-town Zion shuttle system.
Another topic, and perhaps one of the most interesting for many residents, is addressing how Springdale will balance retaining its rural residential feel and character from the impacts of successfully moving forward and any increased commercialization that may entail.
Housing of all types is planned to come into Springdale including low density single-family residential units and higher density multifamily units in select locations as well as looking into legalizing accessory dwelling units. Accessory dwelling units are extra or separate living spaces from the main home on a property allowed to be on the same lot.
All of the proposed housing plans for Springdale's future are in hopes to be able to create housing types for all residents of all needs in Springdale.
For more information on living in Washington County Utah, including real estate in St. George, please contact us any time.