Popular Southern Utah Outdoor Activities
Posted by Erika Rogers on Thursday, May 26, 2016 at 9:14 AM
By Erika Rogers / May 26, 2016
Comment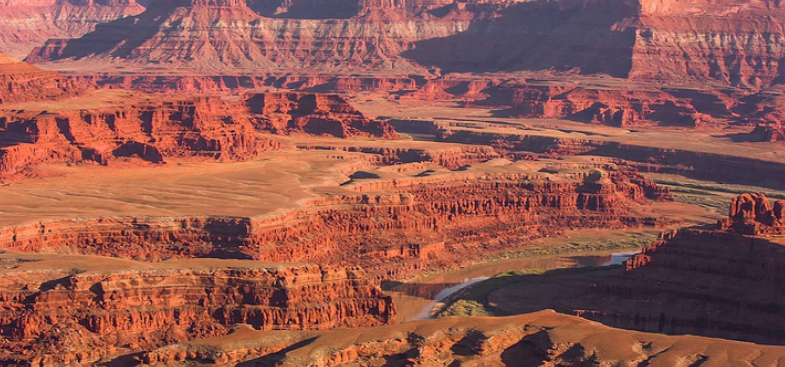 There are popular Southern Utah outdoor activities that allow you the opportunity to see our local backcountry at its best. Whether it's with a guide or you are skilled enough to go it alone, these popular Southern Utah outdoor activities get you outside and moving. Our abundant outdoor activities and adventures is a large part of why so many people relocate to St. George UT and surrounding communities in Southern Utah. The beautiful climate and great economy are also great perks that bring people to us. Therefore, I have some of the most popular activities you will find when you are here so you can give it try for yourself.
Rock Climbing – This adventure can be done guided or with a group of skilled friends. This sport was actually founded in Southwestern Utah and northern Arizona. There is an array of climbing areas to choose from and over 1,5000 established routes to enjoy. Each climb is amazing and so many are challenging. Southern Utah is known for is scenic diversity, so don't look up or you will feel like you will never reach the top. People come from around the world for rock climbing in Southern Utah.
There are expert guides to assist and train those who are new to the sport. They will show you the best places for practicing your accents and descents all around St. George and the Zion National Park region. If you're looking for an adrenaline rush, this is the sport for you.
Horseback Riding – From the high mountain forests to the red-rock canyons of Southern Utah, horseback riding is a great way to see just how spectacular this area really is. There are several outfitters who offer horseback adventure riding tours of one and two hour tours, or you can take full day and multi day tours too, which will take you into the mountains and wilderness.
During your horseback riding experience you will see and hear tons of nature. Deer, rabbits, elk, roadrunners, coyotes, and birds are just some of the most common things you will come across. However, wildlife is all around in the mountains of Southern Utah.
On & Off-Road Biking – On road biking trails include the Green Valley Loop, Gooseberry Mesa, the streets of St. George and more. Off-road riding can be found in the miles and miles of unpaved trails and scenic roads in the mountains all along Southern Utah. No matter where you bike, you will see spectacular views of the red rock and other geographic areas. There are many bike shops that rent bikes for those who just want to bike on occasion too.
Hiking – While walking in the backcountry on foot doesn't sound like too much fun, it is one of the most popular activities to do in Southern Utah. There is just no better way to take your time and see how amazing this area is. You will smell the desert blooms, see and hear wild life, find hidden canyons, view high plateaus, learn about geology and biology, and so much more. Hiking allows you to take more in at one time than any other activity. And, you can feel more safe about hiking short distances without a guide.