Potential Home Damage From Overgrown Trees
Posted by Erika Rogers on Sunday, November 13, 2022 at 9:26 AM
By Erika Rogers / November 13, 2022
Comment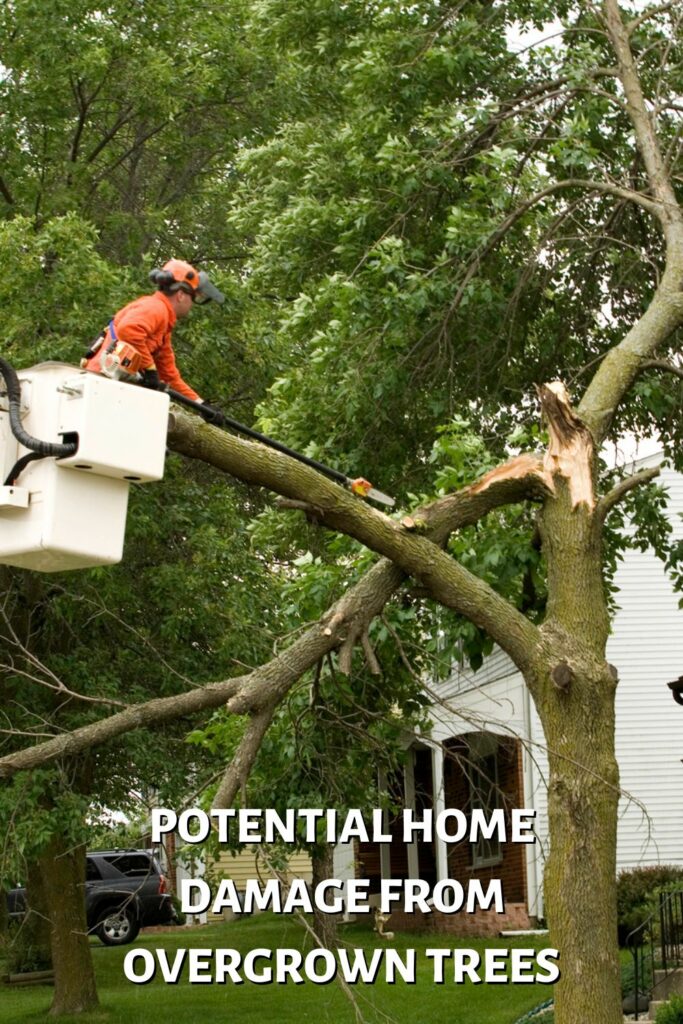 Potential Home Damage From Overgrown Trees – Isn't it wonderful to enjoy the shade of a tree and the beauty of the leaves in the fall? With all of the joy and beauty, there comes important maintenance. Trees need to be trimmed. Trimming your trees is good for you and your neighbors. Trees that are not properly cared for can create potential hazards and safety risks if they are outgrowing their surrounding area. Why is damage from overgrown trees such an issue? Keep reading why below.
Potential Home Damage From Overgrown Trees
Property Damage
Usually, potential property damage occurs in the wintertime. The summer is when you don't notice potential damage to your property from overhanging trees. When a big storm hits, larger branches can be a big issue and cause considerable property damage. Overgrown trees with many branches can damage your home's siding, roof, and windows. You could also have potential damage to a neighboring home that you would be liable for.
Low-Hanging Branch Collisions
Low-hanging branches that go untrimmed are a danger and can cause damage from overgrown trees. These can injure other people in a storm if they are sticking out outside of your property, or into a neighbor's yard. This poses a great risk to you because of the accidental injury it can cause to someone's property or the person.
High Winds-Tree Falling
Trees falling cause some of the highest dollar amounts of property damage every single year. When you have strong winds that pick up under an overgrown tree, you have a great risk of the tree falling. If you are caring for your tree by keeping it well-trimmed, you will fare better in the season with strong winds.
Dead Branches
If you have overgrown trees then you are likely not able to see what is going on underneath the tree's canopy. This can be dangerous because you will not be able to see dead branches that need to be removed due to weak connections. If you have dead tree branches then it is important to remove them to prevent potential damage from them falling.
Unwanted Pests
Large and dense trees will become a great hiding place for pesky pests and even possibly humans looking for shelter. Overgrown branches are a great home for rats, opossums, and snakes. If these overgrown branches come near your home then you can see these pests potentially invading your home and the crawl spaces. It is rare but you could also experience a potential burglar using this as a hiding place to scope out your property. It is best to keep these trimmed back to avoid these potential issues.
In Conclusion
If you want the benefits of healthy and beautiful trees you need to take care of them just as you would with anything else around your home. Find a tree service you trust that can help you protect your property from potential damage by routinely trimming your trees. Caring for your property in this way continues to keep your value up.
For more information on home ownership and to purchase or sell a home in St. Geroge, contact me! To learn more about buying or selling a home, contact our office of real estate experts! This information is brought to you by: Erika Rogers – real estate leader in St. George, UT and surrounding communities. She specializes in new construction, golf course communities, gated communities, 55+ adult communities, St. George luxury real estate, and foreclosures in all Southern Utah communities.
Homeowner Information: