Questions to Ask Your Builder Before Buying a New Construction Home in St. George
Posted by Erika Rogers on Wednesday, August 23, 2023 at 7:32:16 PM
By Erika Rogers / August 23, 2023
Comment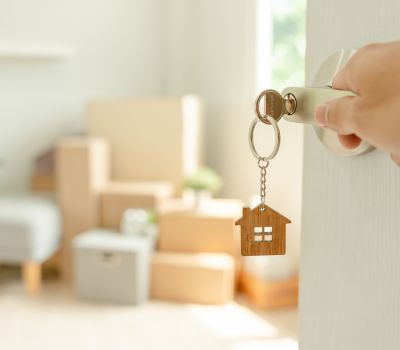 Purchasing a new construction home in St. George is an exciting and significant investment. While the process can be less complex than buying an existing home, it's essential to ask your builder the right questions to ensure that your dream home meets your expectations. From design details to timelines and warranties, here are some essential questions to pose to your builder before finalizing the deal on your new construction home.
One of the best things you can do to ensure a successfull home buying experience is work with a local expert. Whether you are set on a new construciton home or not, we are here to help you find your home in St. George. Contact us any time to learn more.
Before signing a contract to build and buy a new construction home in St. George, be sure you have the answers to these questions.
What is included in the base price of the home?
When you purchase a new construction home, some of the features you may assume would be included are not. For example, an existing home often comes with window coverings and a fence, and the landscaping is of course included.
However, with a new build, you may be surprised to find that there are features you will need to plan to add after moving in. This will affect your budget, and possibly your move-in timeline. Some of the features that are often not included in a new construction home include:
Landscaping and fencing
Appliances
Window coverings
Depending on your unique financing situation and the prices from the builder, you may want to pay to have the builder add some of these things or you may prefer to do them yourself after closing.
What can be customized in the home?
Most new construction homes are considered semi-custom. This means that some level of customization can take place before building. It may mean choosing between a few design packages that offer a set of paint colors, flooring, and finishes, or it may be more in depth and allow you to choose each feature with a designer.
Find out if any features of the floor plan can also be customized. You may be also to make the pantry larger, add a door to an archway, or swap out your shower-tub combo for two separate fixtures.
Can I see a finished home you've built that is not a model home?
While viewing the model homes from the builder is helpful, it can be even more practical to see what a typical home looks like. Model homes are complete with upgrades, staging, and other features that make skew your idea of what you are buying. Seeing a move-in ready home the builder has recently completed will give you a more accurate visual.
How will I receive updates on the building process, and how often can I expect them?
Your builder should keep you updated throughout the building process. Find out how they plan to do this and whether you will be kept in the loop regarding inspections and major steps along the way.
What is the warranty on the home?
Nearly every builder will provide a limited warranty on the home. Find out exactly what this will cover and how long is lasts.
Will there be HOA fees, and if so what do they cover?
Many new construction neighborhoods have an HOA, and may come with community amenities. Get the scoop on what it will cost you and what you are getting in return.
Are there any incentives available for financing through the builder's preferred lender?
Your builder will likely have a lender they have partnered with, who they would prefer you use. Find out if there are any incentives to using the builder's preferred lender, like a credit in the design center or closing cost assistance.
What is the long term plan for the neighborhood?
Ask your builder what the neighborhood will look like in a few years. Find out how many homes will be built, whether there are multiple phases, and if the neighborhood will include more than just homes that are similar to yours.
To learn more about finding buying a home in St. George, contact us any time.