Real Estate Scams: What You Need To Know
Posted by Erika Rogers on Wednesday, August 26, 2020 at 9:59 AM
By Erika Rogers / August 26, 2020
Comment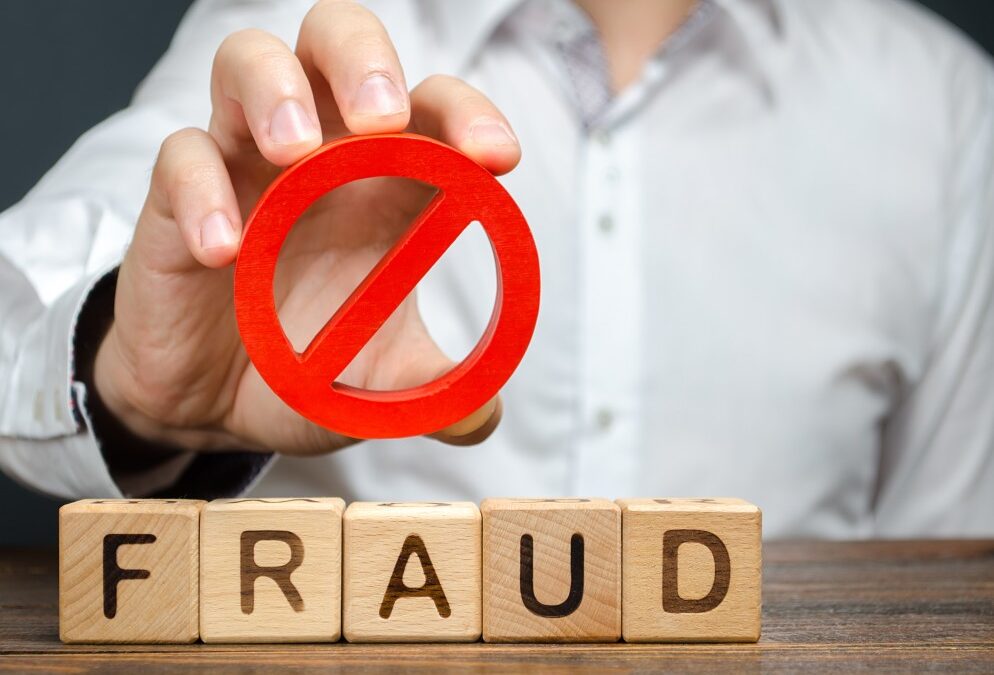 There are all kinds of real estate investment scams floating around in the business world today, and it requires genuine vigilance in order to avoid being taken in by one of them. You would be well advised to exercise a certain amount of skepticism and a good store of common sense as well, in order to avoid being sucked into one of these real estate scams which could fleece you out of a considerable amount of money. Here are some of the most common real estate scams, and what you can do to avoid being taken by them.
Title fraud
This scam is somewhat difficult for a criminal to pull off, but if successful, it can fleece you out of a great deal of money. The scammer uses false documents identifying him as a property owner and registers those documents so that a property can be transferred to his name. He then gets a new mortgage against the property and takes the cash, leaving the owner liable for all those future mortgage payments. The best defense against this kind of scam is to purchase title insurance, since it protects against this very thing, and will also safeguard a new order against any existing liens on the property.
Online rentals or sales
In this type of scam, rental property is advertised on a popular classified site using legitimate information and photos about a property. The scammer impersonates the property manager or landlord, in response to calls or emails from potential tenants. The scammer always avoids meeting a potential tenant at the property, and will generally offer to meet them somewhere offsite, so that the keys can be exchanged, a lease can be signed, and a rental deposit can be collected. This kind of approach has been used for both rentals and sales of property, and from a prospective tenant's point of view, the way to avoid being taken is to look for language such as 'low-cost financing' or 'must sell now'.
Related: Top 10 Things Many Buyers Overlook
Property investment seminars
When you come across a property investment seminar that has a significant participation cost, a red flag should be raised in your mind right away. One of the most common scams of this type involves trying to secure buyers into 'can't miss' investments which are promoted by the seminar hosts. Other scams will advise attendees to borrow huge sums of money so they can buy into a sure-fire investment that is being offered by the hosts. The best way to avoid seminar scams is to be skeptical about them right up front, and before committing any money to any kind of expensive investment or seminar course, make sure to conduct due diligence.
Home improvement scams
There are a number of rogue door-to-door contractors operating in every area of the country who have legitimate-sounding scams ready to fleece you. Some of the typical scams promoted are repaving a driveway dirt cheap, replacing your roof system using leftover material from another job, and offering one-time deals that include unbelievable savings.
The Better Business Bureau recommends that you get a written contract backing any verbal promises given to you by a contractor and that you never pay the contractor a significant amount of cash upfront. You should also conduct an online investigation of any contractor to see what kind of reviews an individual has gotten from other customers. Don't be taken in by promises that are literally too good to be true, because in most cases they probably are.
I want your real estate experience to be a great one but there are always those in any profession that try to game the system. Being aware of it will put you ahead of the scammers. For more answers to your St. George real estate questions, contact me anytime!
If you are looking for help selling a home in St. George please contact me right away.
More Tips for Homeowners, Buyers and Sellers: