Reasons to Downsize for Retirement in St. George
Posted by Erika Rogers on Wednesday, September 6, 2023 at 6:52:30 PM
By Erika Rogers / September 6, 2023
Comment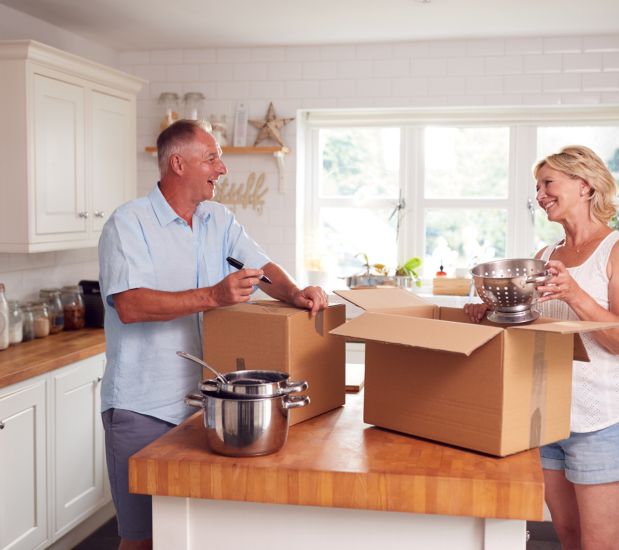 One of the decisions many retirees contemplate is whether to downsize their living space. St. George, with its beautiful landscapes, warm climate, and vibrant retirement community, is one of the best places to retire in Utah. For those considering downsizing as part of their retirement plan, St. George offers a range of benefits that make the decision even more compelling, including an abundant selection of active 55+ communities.
If you would like to learn more about homes for sale in St. George, contact us any time.
Trying to decide if downsizing is right for you? Here are some of the reasons it should be a compelling option.
Financial Freedom and Stability
One of the primary benefits of downsizing when you retire is the potential for financial freedom and stability. Smaller homes typically come with lower mortgage payments, property taxes, and utility bills. By selling a larger property and purchasing a smaller one, most retirees can reduce their overall housing expenses and allocate their savings toward other retirement goals.
Additionally, the equity gained from selling a larger home can be a valuable asset in retirement. This financial cushion can be used to supplement retirement income, cover unexpected expenses, or fund travel and leisure activities.
Reduced Maintenance
Maintaining a large home can be physically demanding and expensive. Downsizing to a smaller, more manageable property in St. George can significantly reduce the time, effort, and money spent on home maintenance. With a smaller yard and fewer rooms to care for, retirees can enjoy a more relaxed and stress-free retirement.
This relief can be even more pronounced when you choose to downsize to a home that is part of a 55+ community in St. George, which often offer landscaping services and amenities that allow you to enjoy common areas without being responsible to maintain them.
Take a look at the profiles we have of some of the popular St. George 55+ communities to learn more about the services and amenities that are available.
Simplified Lifestyle
Downsizing often goes hand in hand with simplifying one's lifestyle. In St. George, retirees can embrace a more straightforward and clutter-free way of living. Moving into a smaller home encourages decluttering and simplifying, which can be liberating. Not only will this free up space in your home, but it will also free up mental space to make enjoying your retirement years easier.
A simplified lifestyle allows retirees to focus on what truly matters to them, whether it's pursuing hobbies, spending time with loved ones, or engaging in community activities. The reduced physical and mental clutter can contribute to a sense of peace and well-being.
Enhanced Accessibility for Aging in Place
Many retirees find that downsizing to a smaller home offers enhanced accessibility and convenience. Single-story homes or properties with accessible features, such as wider doorways and stepless entries, can make daily living easier for retirees, especially if mobility challenges arise as they age.
Aging in place is a top priority for many retirees who want to live independently as long as possible. In most cases, downsizing is one of the best ways to accomplish this goal.
Community Engagement
St. George boasts an active and welcoming retirement community, making it an ideal location for retirees seeking social engagement and new friendships. Downsizing often means moving into neighborhoods or communities specifically designed for older adults. These communities may offer shared amenities, organized activities, and opportunities to connect with like-minded peers.
Being part of a community of retirees in St. George can foster a sense of belonging and provide access to a range of social activities and clubs, from golf and hiking groups to art classes and volunteering opportunities.
To learn more about active 55+ communities in St. George or homes for sale in the area, contact us any time.