Red Mountain Resort – The Ultimate Health Adventure
Posted by Erika Rogers on Tuesday, July 14, 2015 at 6:26 PM
By Erika Rogers / July 14, 2015
Comment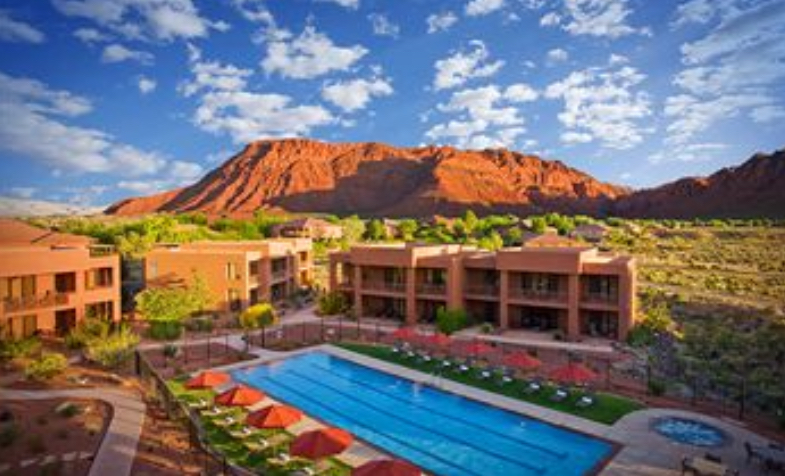 Recently, the cast of the Doctors TV show spent a few days at Red Mountain Resort in St. George UT for their ultimate heath adventure segment. The Doctors embarked on their adventure at Utah's Red Mountain Resort! They spent their days in the great outdoors and learned the mind-body benefits of hiking, horseback riding, meditation and more. Plus, the learned fun new ways to work out and tasty tips to help cut calories. And, Dr. Travis Stork was featured getting a deep-tissue massage.
About Red Mountain Resort
Blended naturally into a landscape of vivid red rock cliffs and canyons of southern Utah, Red Mountain Resort has everything you need to relax, renew and rediscover your passion for adventure. Red Mountain's ideal location allows convenient planning of a customized adventure to Zion or Bryce Canyon National Parks, while Snow Canyon State Park is only about a quarter of a mile down the road. Be as active or relaxed, social or private, as you wish.
Every package includes 3 healthy meals daily, yoga and fitness classes, and guided hiking and biking, all designed for life-enhancing changes that last much longer than your stay.
New at Red Mountain Resort
They have created the Transforming Loss – A Healing Process™ 3 Day Retreat, to help those who have experienced the devastating loss of a loved one. This will be a truly meaningful and restorative weekend workshop for individuals as they connect with others who have also experienced the unique challenges connected to the loss of a loved one in a safe, nurturing and beautiful environment. You will find the balance needed to heal with the guidance and expertise provided by Judith Burdick; a grief survivor herself.
This 4 day 3 night retreat will include Private Group Sessions with Judith Burdick, private group hiking each morning geared to health and self care. You will connect in a sacred and safe environment. There will be small group processing, and healing through health promoting activities, along with the other components of our Essential Retreat package.
Weight Loss at Red Mountain Resort
The resort is known for its weight loss activities that are geared toward each person's needs and well-being. They use their knowledge to educate you through targeted individual assessments, personal training, a review of your nutrition and workshops to help you understand your relationship with food. This is one of their most popular programs.
There is too many activities to name here, but you can find more on their website: www.redmountainresort.com