Relocating To Ivins Utah – What To Know
Posted by Erika Rogers on Wednesday, November 3, 2021 at 2:42 PM
By Erika Rogers / November 3, 2021
Comment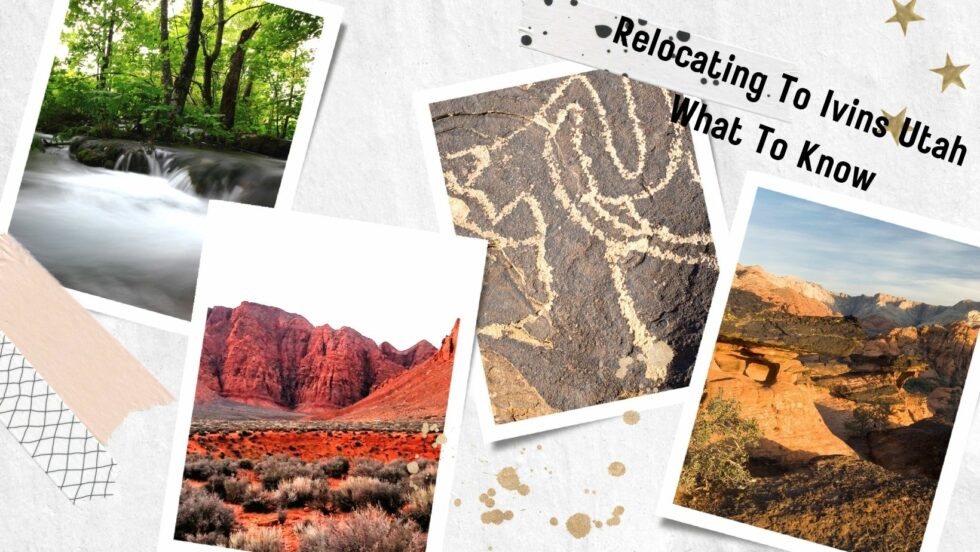 Ivins Utah is a very family-friendly place to be. It has a very low crime rate. Ivins is a part of the St. George metropolitan area and is a suburb community. The town got its name after President Anthony W Ivins. It is a small resort town and it is near the Arizona and Nevada borders. This is an area for adventurers and active people. There are not many vacant properties and the housing and utility price is very average. The town of Ivins has a population of 8,350 people. There is a rural feel and most residents own their homes. Most people say that their favorite thing about living in Ivins is the big red mountains, peace and quiet, warm weather, small town, fun parks, and good people.
The city of Ivins owns several wells in Snow Canyon, which is also in the cities of St. George and Santa Clara. This is an important groundwater source for the city and the city's partners.
Fire Lake Park
This area is known for Fire Lake Park at Ivins Reservoir. This has become a popular beach and swimming destination for travelers and residents since 2018. There are many fun things to do in Ivins, which makes it a family-friendly place to be. There is the Unity park splash pad, bird watching, Saturday market, Heritage Days, and as mentioned before, Fire Lake Park. You can dive into the local history and check out the city's best sights. You can explore this by taking tours or day trips.
Ivins is growing rapidly but there is a lot of building happening. It will be full of houses and shopping places. The current mayor is looking for more development and is personally a developer that owns a lot of property in Ivins.
Living in Ivins
The climate in Ivins is favorable. Ivins gets an average of 38 inches of rain per year and about 28 inches of snow. There are an average of 259 sunny days per year in Ivins. The summer high in July is about 101 degrees while the winter low in January is 29 degrees. Aprile, October, and May are the most pleasant months in Ivins, while July and August are the least comfortable months.
"I love living next to the Red Mountain, Snow Canyon State Park, and to be near "broadway in the desert" Tuachan Amphitheater. It's still developing so much, but I love that it's also tucked away from busy downtown St. George!"

"Absolutely love it! You can never get enough of the view. There is a ton of outdoor things to do and local activities that happen pretty frequently. It is a lowkey town but in a great location to go somewhere with a bigger action scene." – Niche.com
Housing prices have skyrocketed in Utah and the market is unlike any other in the country. Many potential home buyers are questioning if they should enter into buying a property now or later. There is fear of a potential crash because of the rapid population growth.
Like most who are looking to relocate, the high housing prices are not a deterrent because you are likely coming from a place with a much higher price range and higher tax rate. If you are looking at the St. George area, Ivins should be on your list to explore because of its wide variety of adventurous activities and family-friendly atmosphere.
And for all St. George real estate, start here! There are so many reasons to love St. George. For more information on Saint George real estate please contact me anytime.
More Great Adventures in St. George