Sand Hollow Utah
Posted by Erika Rogers on Monday, October 11, 2021 at 2:49 PM
By Erika Rogers / October 11, 2021
Comment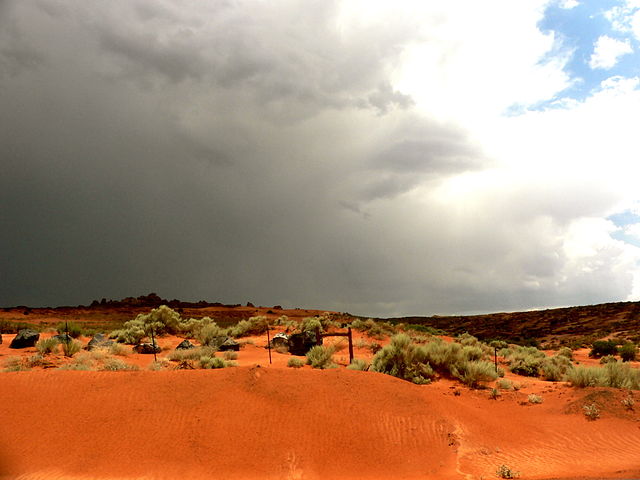 Sand Hollow Utah is known for its blue water and red sandstone landscape. It is a newer state park that is popular for its boating and fishing. You can also dive at the Sand Hollow Reservoir. This state park is located near St. George in southwest Utah. It is about 13 miles east of St George and 9 miles southwest of Hurricane.
Experiencing Sand Hollow Utah
The reservoir is 1300 acres and boasts of activities for any age or skill level. The water is warm May through September. This area is also popular for ATV riders because of the sand dunes that are home to some pretty technical trails. Some of the highlights are the red sand beaches, the fishing, the ATV and OHV trails, and watersports. You can fish from the shore or from a boat and there is a variety of bluegill, crappie, bass, or catfish. There are 62,000 acres of trails with ATV and OHV rentals available on site. For watersports, you can boat, or jet ski, and there is watercraft available for rent on site. All the boats are inspected before they are rented out each time. One thing to look out for in the reservoir is that there are free-swimming microscopic parasites in the water and some people experience itchiness from this.
This park is known for its family-friendly atmosphere with activities such as camping, golfing and picnicking as well. The part is open year-round but the hours will vary depending on the season you are visiting. April through September is open 6 am to 10 pm, while October through March is open 7 am to 9 pm. A day-use pass will cost you $15 or $20 depending on if you are a resident or not. Passes can be purchased online or at the park. You can bring your furry friend along with you as long as they are on a leash that is no longer than 6ft.
You can make campground reservations by visiting the Utah State Parks website. There are 71 campsites available and the Sand Pit Westside Campgrounds. Campsites range from $28 per site to $130 per night for a large camper trailer at peak season. Sites are available on a four-month rolling basis and group sites are available on an 11-month basis. In addition to the campsites, there is the Sand Hollow Resort that has vacation lodging with rooms, suites, and vacation condominiums or villas.
You can almost ensure you will have enjoyable weather during your visit however it depends if you like the hot or cold weather. You can find the temperature above 100 degrees F during July and August. If you are traveling in these times be careful as to who is with you and how this heat may affect them. The colder months can reach daily highs of 55 degrees and lows of 28 degrees.
Of all the places to visit nearby St. George, this would be the one. It is extremely popular and for a great reason. This is a wonderful family vacation spot filled with adventure. Check it out!
And for all St. George real estate, start here! There are so many reasons to love St. George. For more information on Saint George real estate please contact me anytime.