Should We Still Buy a Short Sale?
Posted by Erika Rogers on Tuesday, August 27, 2019 at 2:00 PM
By Erika Rogers / August 27, 2019
Comment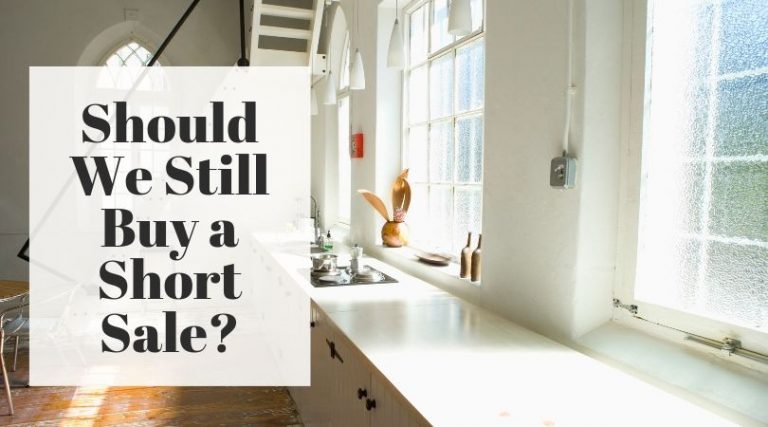 Our short sales even out there anymore? A short sale is a property that needs to be sold at a lower price because the homeowner owes more on the property then it's currently worth. However, were not seeing a lot of these nowadays because home prices have increased but the housing market can be volatile and home prices rise and fall so buyers and sellers continue the real estate industry. But when it comes to a short sale, buyers should be cautious. There can be pitfalls behind purchasing a home for less than the remaining amount of the mortgage. Here are a few things to understand about the short sale.
#1. Clearly, the seller paid too much. The current homeowner may have paid too much for the home when the value was higher and if they're selling it for less than they purchased they don't have enough equity to keep paying the mortgage. You need to understand the logistics behind the motivation of the short sale and make sure you understand your part in the purchase.
#2. Some short sale information may not be accurate. Some mortgage underwriting systems cannot separate short sales from foreclosures so it's important to talk with your lender about the home and why they're selling. Make sure the home is actually a short sale and not a foreclosure property.
#3. Check with your real estate agent on how they are being paid. You don't want to lose money or equity in the process of buying a short sale home so talk to your lender about any other ways you may be paying, which can definitely add up.
#4. You may be paying closing costs. Clearly, if the seller needs to sell the property they can't afford much more and in a short sale the seller is usually not obligated to cover the closing costs, make any repairs, or provide a home warranty and this could be a big red flag for you. Talk to your real estate agent and your lender about the differences between buying a short sale versus a regular home and if you're really getting a good deal.
Read More: Top Questions about Buying a Short Sale