Should You Purchase a Vacation Home with Plans to Retire There?
Posted by Erika Rogers on Monday, May 3, 2021 at 7:12 PM
By Erika Rogers / May 3, 2021
Comment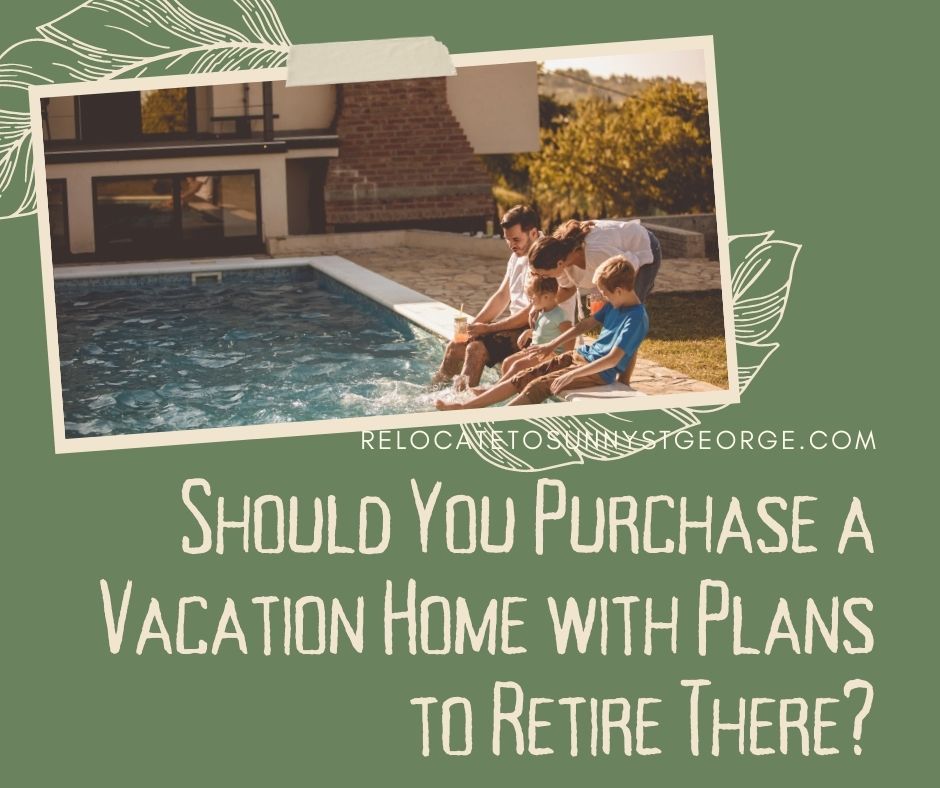 Vacation home sales saw an increase of 44% last year over the year prior according to the National Association of Realtors. About 45% of those who purchased a vacation home were in their 50s and 60s and purchased the home for their own personal use.
Some vacation home buyers are purchasing a second home that they plan to use for vacations now and retirement later. They continue to live and work in the home they currently live in and take trips to the second vacation property, usually purchased in an area with a lower cost of living. When it is time to retire they sell their primary or first home for a hopefully large profit and move to the vacation home in the location with a lower cost of living.
Some vacation home buyers are purchasing second homes as rental properties to make a little extra passive income while they continue to work with future plans to retire to their dream destination. It is a way of ensuring they can afford a home where they always dreamed of living after work and securing their spot in the area.
Before you go out and purchase a vacation home, it is a good idea to think over if it would be an affordable investment. It is a good idea to not just consider your income now and making the payments currently, but about if you will need to make payments in retirement and if you can project being able to make them. The "hidden" costs of homeownership should also be carefully considered such as property taxes and maintenance fees.
Buyers that expect to have their first home paid off before needing to sell it, have a good amount of money in a retirement fund, have a large sum of money in savings account for emergencies, and have any college costs for kids saved up, are in a good place to purchase a vacation home for current and retirement plans.
Related: IS a Vacation Condo a Good Investment?
Here are some tips for finding a vacation home that would work for your retirement:
Finding the Best Location: ask yourself some questions about what you hope to see for your life in retirement. What do you plan to do with your time? Do you plan to do it with friends? What appeals to you and how will you afford those activities?
Priorities: what do you like about your current home and lifestyle that you do not want to give up in retirement? Do you want your home to be easy to visit by family? Do you want to be able to walk to a local café? Do you plan to travel to other places still will it be near an airport for easy travel?
Medical Care: everyone needs access to good medical services at any point in their life, in retirement this access becomes even more important. Make sure your relocation spot allows for this.
Longevity: Does the home meet your needs now and will the home still meet your needs in the future? Will you need public transportation nearby in the case you can no longer drive? Will you need a home where you do not need to access the stairs?
Seasons: few locations, especially in America have weather that stays consistent through the year. Will you be able to enjoy visiting this home at different times of the year and eventually live there full time with the climate of the location?
For more information on homes for sale in St. George and surrounding areas please contact me any time.