Some Expect the Housing Boom to Last 10 Years
Posted by Erika Rogers on Monday, December 27, 2021 at 12:13 PM
By Erika Rogers / December 27, 2021
Comment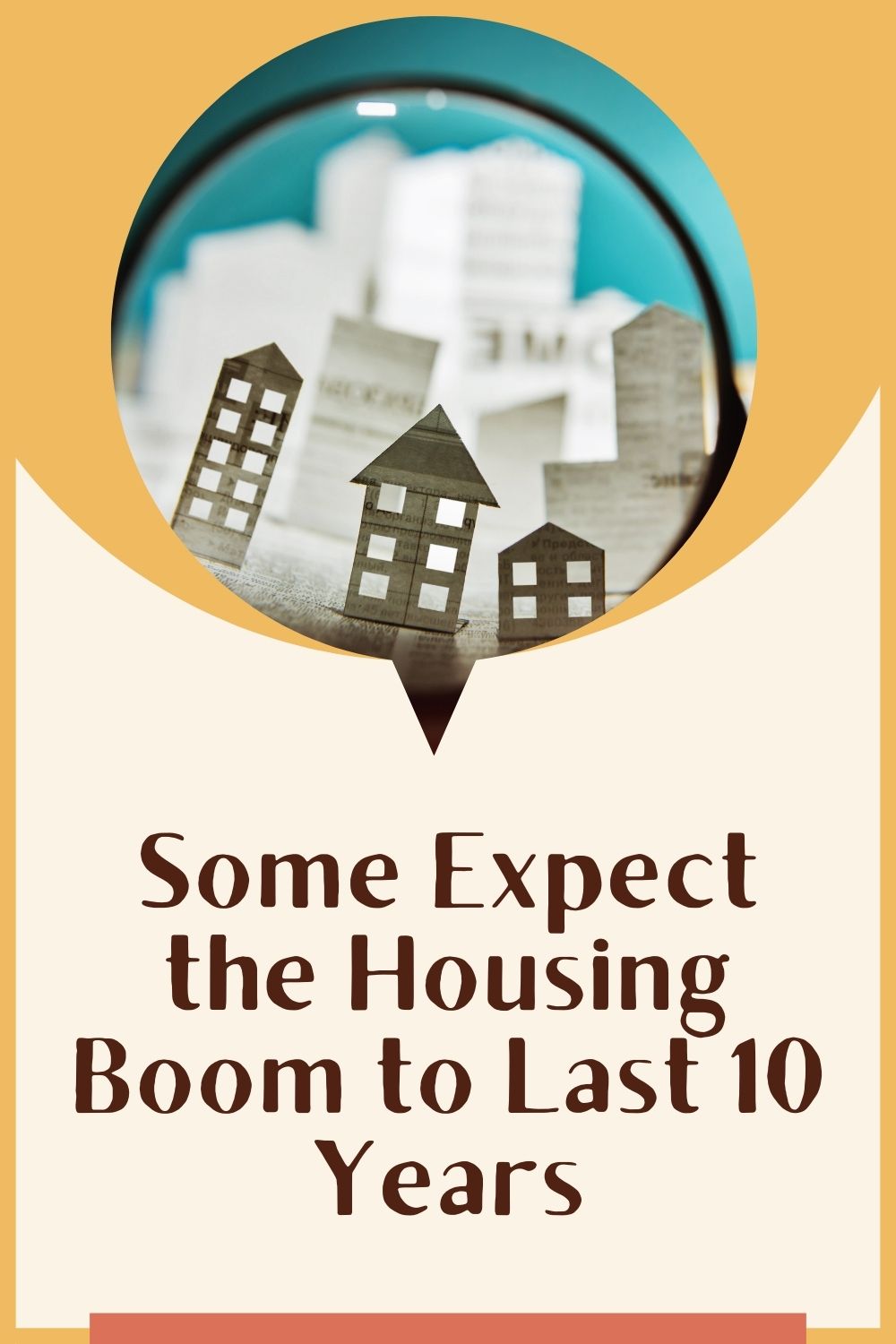 About two weeks ago S & P Core Logic Case Shiller's home price index showed that the price of homes across the country set another record in September 2021. The information showed that prices rose nearly 20% year over year.
Currently, home prices across the country have now risen more than 10% year over year for 10 straight months. To give a little bit more insight into this picture, the past five years from 2015 to 2020 showed the annual home price appreciation rate at an average of around 5%.
The last time the housing market was this lucrative and in-demand was around the years of 2004 to 2005. In this time home prices saw 27 months of price increases of over 10% in year over year growth. This was right before the huge housing bubble burst and the resulting recession of 2007 and 2008.
Some are warning that we could be heading into a similar bubble burst in the coming days. But it is very clear, as data shows, that we are not. Instead, other experts are saying we're only in the first inning of what is going to be a 10-year bull market as far as real estate goes.
Here are some of the reasons why experts are saying this strong real estate market will continue into the future for some time.
The huge housing market boom of 2004 and 2005 was driven by bad lending practices. There were several greedy lenders that were shelling out loans to almost everyone who applied for one and loans were given out at extremely high rates. At that time the interest rate for the average 30-year fixed mortgage was about 6%.
As a result of these less than reputable lending practices several households found themselves strapped and financially burdened to be able to pay back their mortgage. The fourth quarter of 2007 saw several homeowners in record-high amounts of debt which soon ended up in many people needing to sell homes that were worth less than what they owed on the mortgage.
Today's housing market is much different than that of the last housing bubble crisis.
Right now, the real estate market is not being driven by banks that are haphazardly handing out loans to anybody that asks for one. Lending practices have been cleaned up and qualifiers are much stricter than they were before.
Right now, a 30-year fixed-rate mortgage is averaging at half of what it did during the housing crisis. December's numbers for the average 30-year fixed-rate mortgage are coming in at 3.11%. While today's housing market is hot, and housing prices are rising at what seems like super-fast rates, the current real estate market conditions are very different from those of just a few years ago.
The largest difference is that those who are qualifying for mortgages right now are in a much stronger financial position than buyers that qualified for mortgages back then. Also, there is a strong number of homeowners that have a large amount of equity in their homes. It is said that a high percentage of homeowners are actually equity rich.
The strong ability of homeowners to continue to pay very low-cost mortgages coupled with an increasingly high demand for homes is what is expected to drive a housing boom for the next decade.
For more information on purchasing a home in Saint George please contact me anytime.
More Advice for St. George area Homeowners: