St George Utah : The Place to Live, Play and Relax
Posted by Erika Rogers on Thursday, August 11, 2016 at 4:33 PM
By Erika Rogers / August 11, 2016
Comment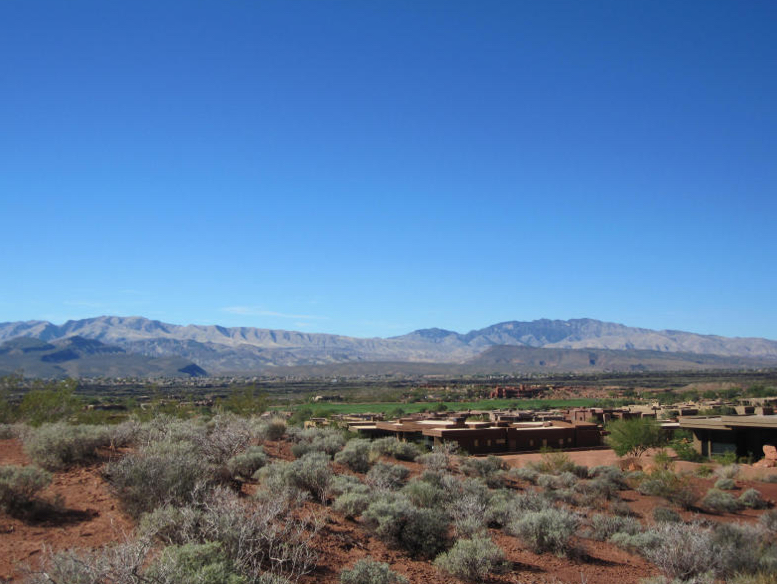 St George Utah is the perfect place to live, play and relax. Rich in our pioneer history, we are also surrounded by beauty. St George Utah boasts amazing red rock cliffs, lush green golf courses, and beautiful mountains. It should also be noted that St George Utah is a sports mecca. We host several first-class events here throughout the year. Many people relocate to our wonderful area because of the all the recreational opportunities, housing market, economy and more. It's just truly a great place to live, play and relax because there's something for everyone.
St George Utah is by far one of the most scenic areas in the whole state. It's the perfect place to take walking tours or go for a hike. Many events are held here because of the natural surrounding beauty. Some local annual events you will find include:
George Marathon (5

th

largest in the nation)
Huntsman World Senior Games (boasting over 10,000 athletes from around the world)
Ironman 70.3
S. Pro Championship (brings over 2,500 athletes and over 10,000 visitors)
Canyons Softball Complex (NSA's National Ball Park for 6 years now)
There plenty of shopping and dining areas in St George Utah. You can visit an array of great restaurants and name-brand stores at Promenade at Red Cliffs. The Red Cliffs Mall and Outlets at Zion are also great for keeping spending prices down. Ancestor Square is the perfect place for supporting local businesses. You will find art galleries, restaurants, boutiques and more all in Old Town St. George.
Historic Landmarks of St. George UT
Town Square – A 5-acre gathering place in downtown St. George. You can hang out in the grassy areas or at the water features or the Heritage Tower. Town Square hosts great community events such as concerts, art displays, festivals and more. It is also the finish line to the Ironman St. George.
Jacob Hamblin Home – A settlement in southern Utah that once belonged to the prominent Mormon figure Jacob Hamblin. He was also known as "friend of the Indians." The residence has been completely restored and is on display for free guided tours most days of the week between 9:00 am and 8:00 pm.
Brigham Young Winter Home – The winter home of Mormon pioneer Brigham Young is now a museum that is open to the public. You can take guided tours from 9:00 am to 8:00 pm most days. Brigham Young helped lead settlers to this area of Utah.
St. George Tabernacle – Located in Downtown St. George, this church was built in 1876. Take a 90-minute noteworthy guided tour of the tabernacle. The tour includes all the history about the pioneer settlers to this area. Tours are given Memorial Day through Labor Day.
Silver Reef – A town that was once a successful mining town that produced millions worth of silver. Now, it's a ghost town that is still there to be visited not forgotten. During the 1870's the population raced 1,500 people. Just take I-15 to Leeds and follow the signs to Silver Reef.
Destination Spas of St. George UT
Flanigan's Deep Canyon Spa – Pamper yourself with a therapeutic massage or a soothing body wrap. An exhilarating facial may be what you need, or all of the above. This spa also offers Pilates and private yoga with a personal trainer. Flanigan's is especially known for their spirit walks and labyrinth journey. If you need haircuts, manicures or pedicures, they offer those services too.
428 Zion Park Blvd. 800-765-7787
Biggest Loser Resort at Fitness Ridge – A fitness resort structured for both women and men. This resort features an affordable calorie controlled program for weight loss. The boot camp style program boasts several fitness levels too. Especially noteworthy, they also offer stimulating cardio, hiking, and stretch classes. Their delectable cuisine tops the cake.
760 South 200 West. 888-870-2639
Green Valley Resort and Spa – Named the "best mid-sized spa in America" by Spa Finder Magazine. This quite amazing resort and spa offers accommodation along with other great packages. You will find meals, daily hikes, cooking classes, lectures, various adventures and more. There is a full menu of massages and treatments available to pamper yourself.
1871 West Canyon View Dr. 800-237-1068
Red Mountain Spa – World class adventure at your fingertips. A retreat that blends so perfectly into the natural landscape of canyons, red rock cliffs and mountains. It's all you need to renew, relax and rediscover yourself. The villa suites are stunning. They are surrounded by black lava gardens and amazing mountain views. Amenities include massages, nutrition seminars, and more.
1275 East Red Mountain Circle. 800-407-3002