Staging Your St. George Home for Sale (While You're Living There)
Posted by Erika Rogers on Sunday, September 3, 2023 at 3:09:38 PM
By Erika Rogers / September 3, 2023
Comment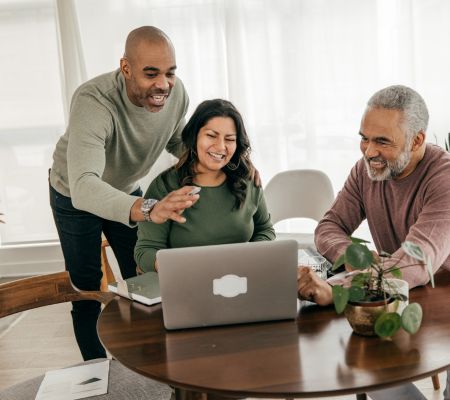 When you need to continue living in your home while it is on the market, selling a home can be a challenging and stressful process. Staging your home in St. George while you're still residing there requires a strategic approach to ensure that your property appeals to potential buyers while maintaining your comfort and privacy.
One of the keys to a successful sale of your home in St. George is working with a real estate team that has local expertise and a proven track record. That's exactly what we bring to the table, so contact us any time to learn more.
To learn more about staging your home for sale while you're living in it, keep reading as we explore the essential steps and tips for successfully staging your home for sale in St. George.
Declutter and Organize
Begin the staging process by decluttering and organizing your home. Start with one room at a time, and systematically go through your belongings, deciding what to keep, donate, or pack away. By reducing clutter, you'll create a more spacious and visually appealing environment.
This will also make it easier to keep your home ready for a showing with last minute notice. Consider getting a head start on packing by removing items from the home that you won't need in the next few months, either getting rid of them altogether or packing them for your future move.
Keep your home clean and well-maintained. Regularly clean surfaces, floors, and appliances to ensure a presentable appearance. If it is difficult to keep up with this on a daily basis, consider hiring a professional housekeeper for the period of time your home is listed, or looking for other ways you can cut some corners like using disposable dishes or enacting a "no shoes in the house" rule.
There are some items that you will need to keep in the home but just don't look tidy and decluttered. Invest in storage solutions like baskets, bins, and shelves to keep items like these neatly organized, especially in areas like the kitchen and bathroom.
Minimize Personal Items
Personal items and personalized decor can be distracting for potential buyers, making it more difficult for them to picture themselves in the home. Put away personal photos, family heirlooms, and personalized decorations to helps potential buyers envision themselves in the space.
Some examples of personal items you may want to put away:
Family photos
Children's artwork
Personalized or monogrammed pillows, welcome mats, and throw blankets
Personal calendars, to do lists, and mail
Choose a Neutral Design
Create a neutral and welcoming ambiance by opting for a neutral color palette in your home's decor. This allows potential buyers to envision their own style and preferences in the space.
You don't have to fully redecorate to stage your home, but look for simple swaps you might make to create a design that has a wide reaching appeal. This might mean repainting a statement wall with something simple or slipcovering a bold couch in something more tame.
Consider repainting walls in neutral colors like soft gray, beige, or light blue. Neutral tones create a clean canvas and make rooms appear larger. Use neutral decor accents like throw pillows, rugs, and artwork to create a cohesive and inviting atmosphere.
If interior design is not your strong point, we can help you make some simple swaps to let your home shine.
Highlight Your Home's Best Features
Every home has unique features that can be showcased to captivate potential buyers. In St. George, these features may include mountain views, outdoor living spaces, or spacious kitchens.
Enhance your home's curb appeal by maintaining the landscaping, adding potted plants, and ensuring a well-kept exterior. If keeping up with your curb appeal is a struggle, hire professional help while your home is listed for sale.
If you have outdoor living spaces, such as a patio or deck, stage them with comfortable furniture and tasteful decor to showcase their potential for relaxation and entertainment.
Create a Great First Impression
Your home's entryway sets the tone for potential buyers. Create a warm and welcoming first impression by paying attention to this area, and keep it tidy and inviting by identifying any common drop zones and moving them out of sight.
Proper lighting can make the entryway feel inviting. Add a stylish pendant light or wall sconces if necessary. Place a welcoming doormat, a potted plant, or a vase of fresh flowers on a small table or console in the entryway.
Maintain Privacy and Security
A top concern for many sellers who live in the home while it is listed is privacy and security. Here are some tips for your peace of mind:
Secure valuables and important documents in a safe or locked closet

Communicate your concerns and preferences with us before showings

Install security cameras inside and outside the home
Ready to sell your home in St. George? Contact us any time.